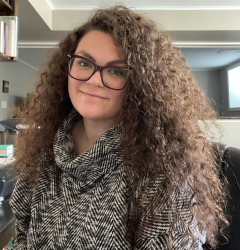 Latest posts by Candace Osmond
(see all)
What could be more relaxing than enjoying homemade picnic sandwiches outside on your new patio table? When you have guests over in the summertime, do you have a place for everyone to sit together? I'm guessing you're here to learn about the 10 best patio tables you can find online, and you're in luck! If you're unsure which type of patio table would be best for your outdoor living area, don't worry. I'll discuss material types and table types down below. Let's dive in!
Bottom Line Upfront
With two growing kids and extended family that constantly visit (probably because we're the only ones with a pool), I have to say, the BONDHOLMEN Gray Outdoor Table is my top pick for what I need in a patio table.
Top Picks
Though all 10 patio tables I have to show you today truly stand out in terms of design and quality, I'm a huge fan of these 3. Each of these tables offers coziness, style, and perfect functionality. Take a look!
See also: Best Outdoor Rugs for Porches
Benefits of a Patio Table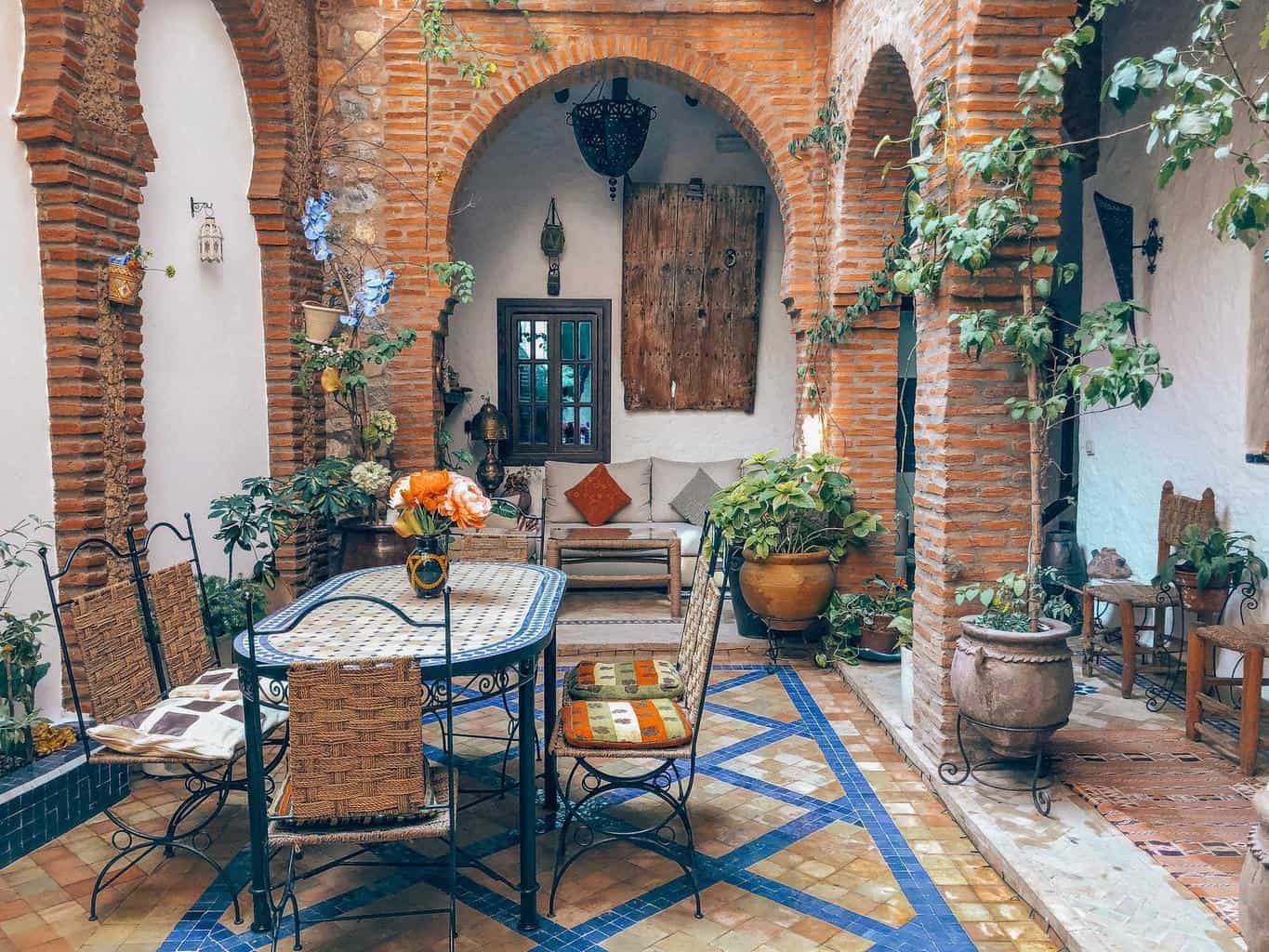 Why do I need a patio table? What are the benefits to owning one? If you still aren't sold on the idea, take a quick look at my compiled list. Being the owner of a quality patio table is great because:
You can enjoy meals, drinks, and quality time outside
It offers you and your family a place to sit down
Patio tables lend style to your outdoor living area
These types of tables are resistant to weathering and rust
You'll have a huge assortment of different tables to choose from
Types of Patio Tables
Unfamiliar with all the types of patio tables available to you? Don't sweat it! In this section, I'll give you some brief pointers about each popular type of patio table and what makes it special. This can help you decide which table best fits your space.
Picnic –  These tables typically seat at least 6 people. Usually made of wood, these tables often have seating attached to the table itself.
Foldable – A foldable table can be folded up and stored away easily. These are meant to be quick to assemble and quick to take apart. Consider this type if you only want a table out on your patio for special occasions.
Glass Top – Tempered glass can stay strong against the outside elements, which is why it's used for patio tables. Glass top tables look gorgeous, so many homeowners want them for their aesthetic appeal.
Umbrella – This type of table has a hold in the center of the tabletop. You can place an umbrella in the hole to give your table shade on hot days.
Round – You may want a round patio table if the other furniture you have outside has soft, rounded edges.
Square – A small square table can be great for small patios.
Rectangular – Generally, rectangular patio tables are larger than square patio tables. Rectangular tables are ideal if you want to seat at least 6 people.
See also: Best Porch Rocking Chairs
Best Material for a Patio Table
Choosing the right material type for your patio table is just as important as choosing which table type you want. Patio tables come in a huge variety of different material types, so I've just listed some of the most popular ones here. These materials are always readily available.
Wood
Some of the best types of wood you can buy for the outdoors are durable hardwoods. Woods like fir, acacia, and even eucalyptus are ideal.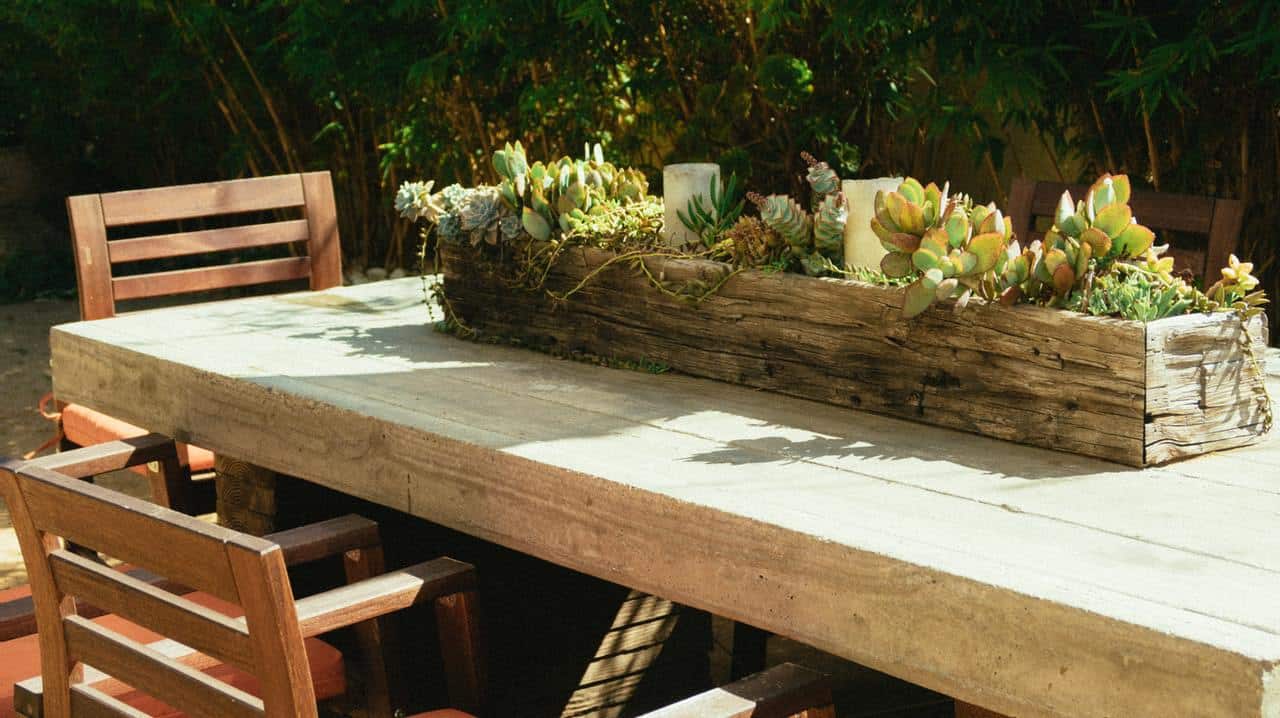 Pros
Gorgeous natural look
A few colors and textures to pick from
Stained and unstained
Protective sealant against water damages
Cons
Can eventually grow mold without proper cleaning/upkeep
Glass
Tables featuring a tempered glass tabletop are perfect for the outdoors! Glass will add elegance to your patio and resistance against the outside elements.
Pros
Classic and beautiful
Many different glass tables to choose from
Very easy to clean
Won't rust or grow mold
Cons
Can shatter with enough force
Metal
This is the ultimate durable material on the list. Oftentimes, patio tables made of metal will be treated with a rust-resistant coating. This way, your new table can withstand the wind and the rain.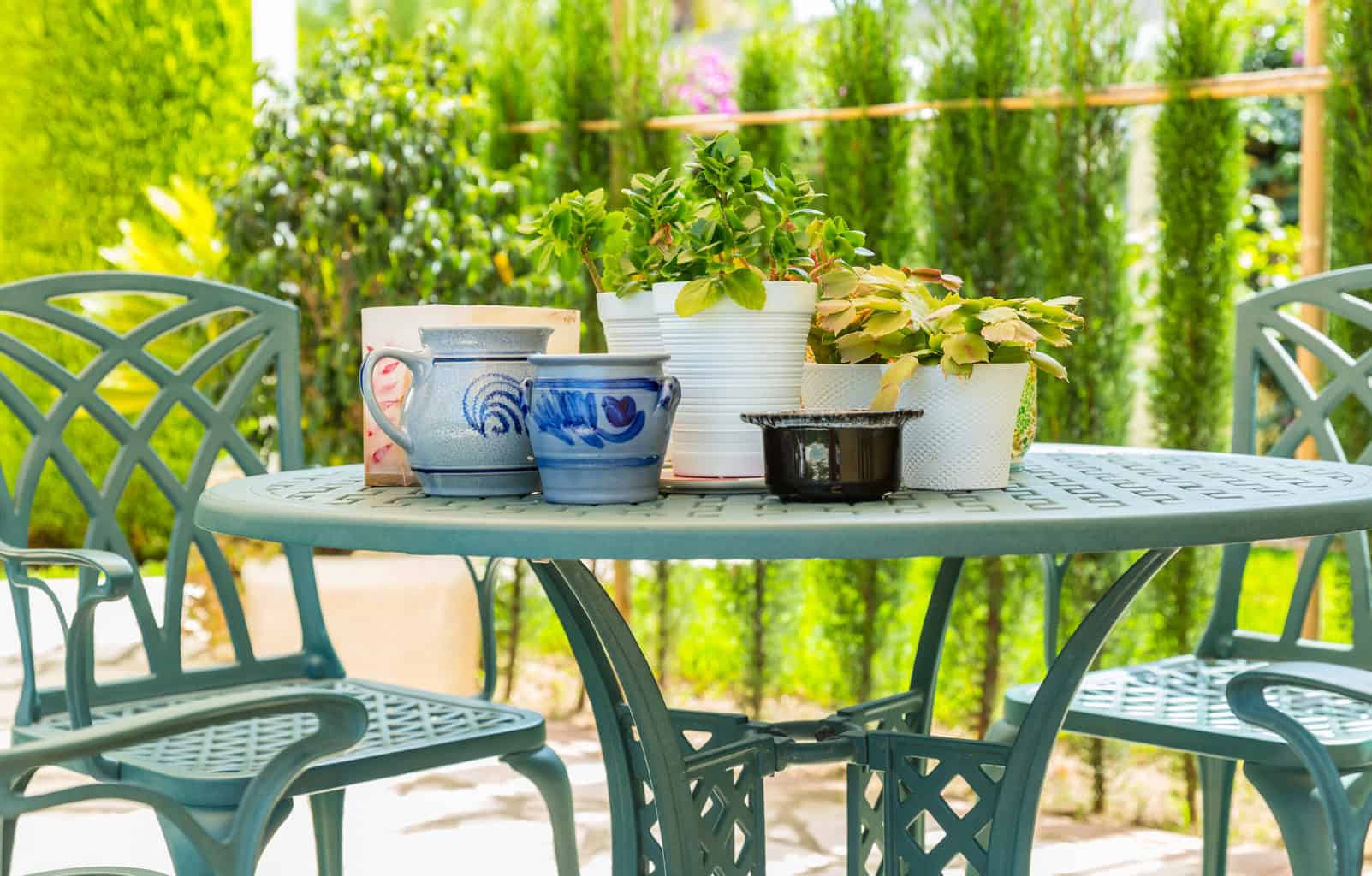 Pros
Highly strong material
Stylish and modern
Can be simple or feature intricate designs
Rust-resistant coating
Cons
Sometimes metal tables are only available in solid black
Plastic
Don't look down on plastic patio tables! Plastic is great for the outdoors because, like glass, it won't rust or mold. Plastic may be the less durable material, but it's the easiest to clean by far.
Pros
Very easy to keep clean
Available in a huge assortment of colors
Least expensive material
Won't rust or mold
Cons
Least durable material on the list
What to Consider When Buying a Patio Table
The last step in your journey to deciding what the best patio table is for you ends with scanning the technicalities in the product description. It truly pays to read the fine print when you're buying a new product so you can be sure you're buying something you'll love. I'll explain how to sift through the product description to find need-to-know info here.
See also: Where to Buy Patio Furniture Online
Price
The price of your patio table is going to be affected by:
How big the table is
What brand the table is from
What material the table is made out of
Whether the design is intricate or simple
Most patio tables are within the range of $50-$500. Paying more or less than that might buy you a product that's a rip-off.
Quality
Usually, there will be an option to check what rating other customers have given that product in the product description. Check that section out to make sure other buyers have given 5-star reviews to the patio table you want.
Warranty
Some websites and sellers offer a 1-year warranty for patio tables. Others may have a product return policy instead, such as giving you 30 days to 1 year to return the product. Look for the "warranty" and "returns" sections before buying your table, so you know what to do if something's wrong with it.
Material
The most durable material for patio tables is metal. Still, the most beautiful tables are typically made of wood or glass. Plastic is easy to clean and maintain. Think about what's necessary to you in a patio table before picking out your material type.
Size
Buy a patio table that will fit in your patio space well. The dimensions of your table should be one of the first bits of the information listed in the product description. If you want, you can take a measuring tape and map out where you'd want your table to be (to make sure it fits.)
Chairs or No Chairs?
Not all patio tables come with chairs, but some do. Some have matching chairs that need to be purchased separately. The extra chairs might make your table more expensive, but they'll also match the aesthetic of your new table perfectly.
See also: Best Stackable Patio Chairs Guide
Removable Cushions
You may want a patio table with removable cushions, but keep in mind that the extra cushions are extra work. If you do receive removable cushions with your patio table, make sure to take them inside before it rains! Otherwise, your pillows could grow mold.
The 10 Best Patio Tables
These are the best patio tables for big patios, small patios, and everything in between. Whether you want a picnic table, a balcony table, or a classic patio table with chairs, I've got 10 amazing patio tables to show you based on their quality, user reviews, and style.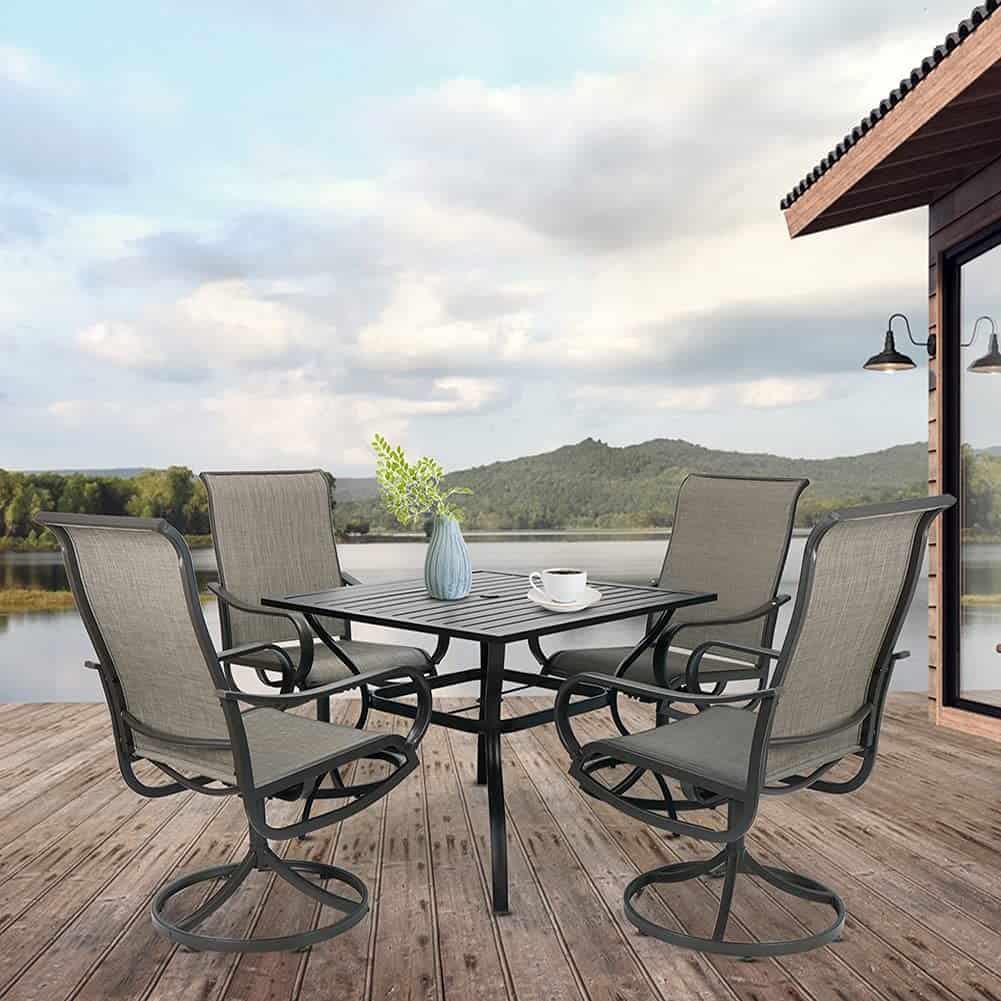 The sleek, solid black, modern design blends in with your patio's décor. I'm a fan of how durable this patio table is because the steel is treated with an anti-rust coating.
Material: Metal
Price Range: $120-$160
Warranty: 1-year warranty
Colors Available: Black and faux wood top
If you'd like to turn this table into a shaded picnic area, all you have to do is plop an umbrella into the center of the table where the hole is. Resistant to scratches and weathering, it's hard to beat the price for the quality of this table.
Pros
2 styles available
Space in the center of the table for an umbrella
Highly durable and weather-resistant
Cons
Some people don't like the look of black metal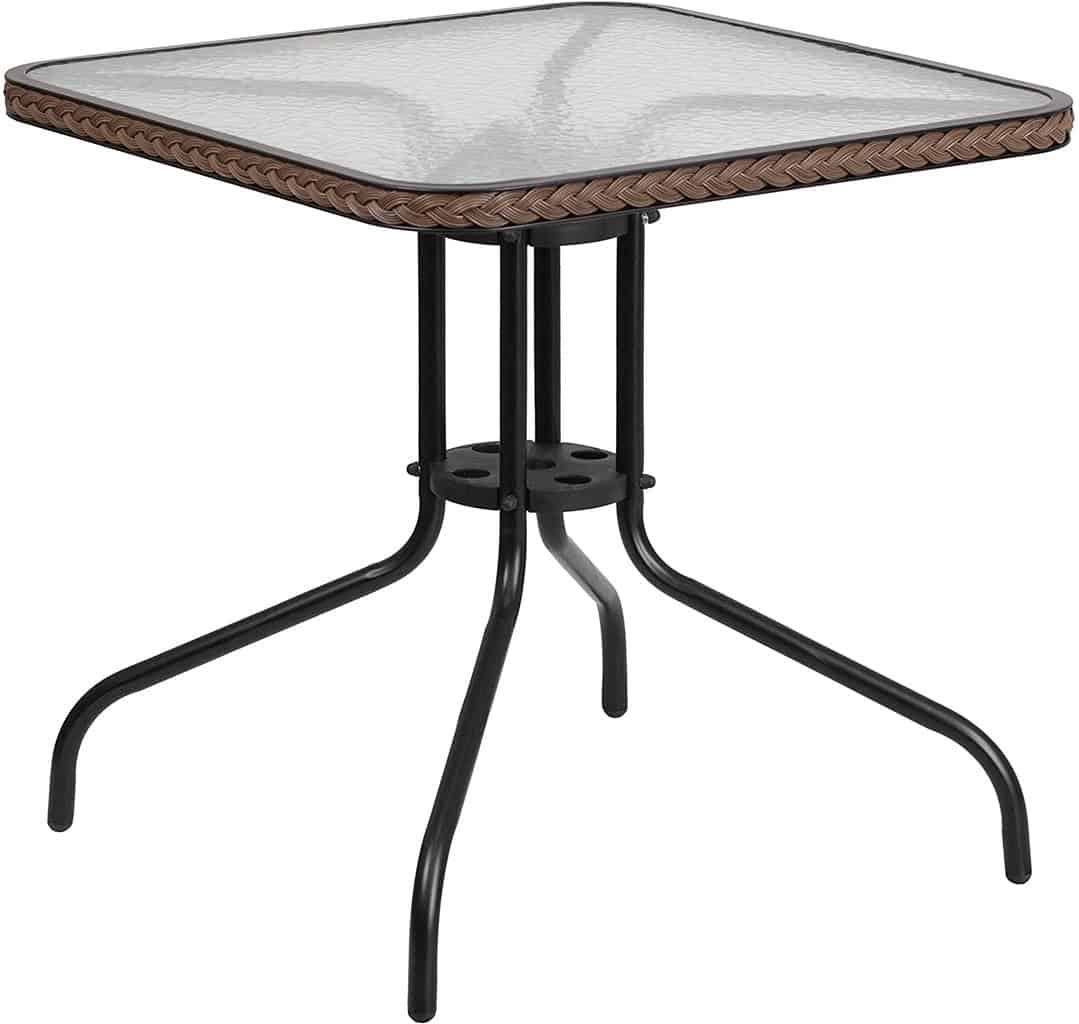 This table is all about elegance. The tempered glass top is beautiful, and the braided rattan accent is striking.
Material: Aluminum, plastic, glass, metal, rattan, and steel
Price Range: $41-$61
Warranty: 30-day free returns policy
Colors Available: Brown rattan, black rattan, and gray rattan
You can choose between black, brown, and gray braided rattan to decorate the table's edges. These tables would be great for your backyard or for the outside area in your restaurant with how resistant to the weather they are.
Pros
3 different accent colors to choose from
Beautiful tempered glass top
Perfect for small patios
Cons
Not good for accommodating many people
See also: Best Solar Porch Lights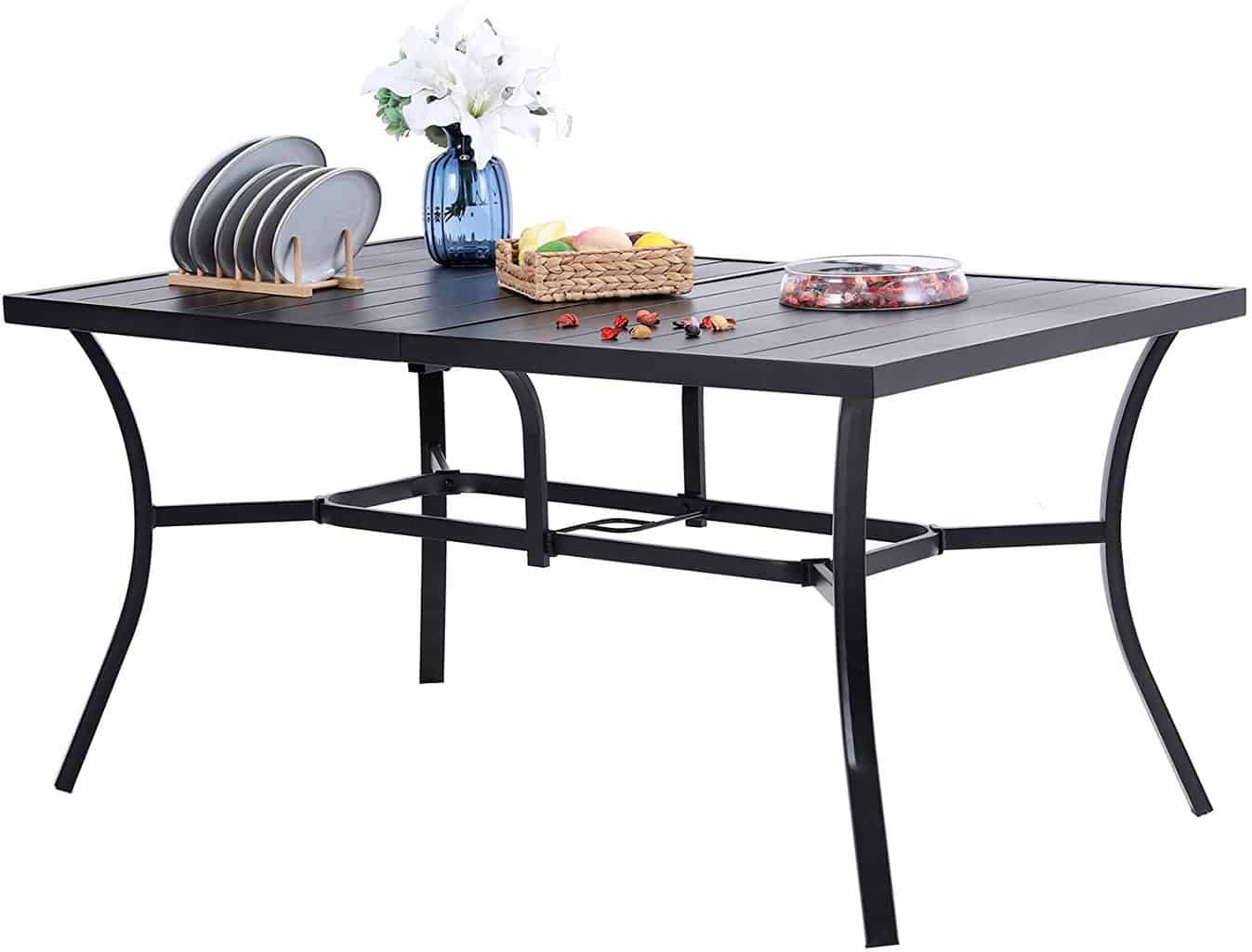 This large table can seat you and all your guests! I appreciate that the design of this patio table looks inviting despite it being made from black steel.
Material: Steel
Price Range: $260-$300
Warranty: 1-year warranty
Colors Available: Black
An anti-rust coating protects the exterior, while the interior stays sturdy for years due to the integral steel construction. What's more? This table is easy to clean and easy to put together.
Pros
Highly durable steel table
Large size can accommodate many guests
Simple design fits in with most outdoor styles
Cons
People who don't like furniture with a modern style won't like this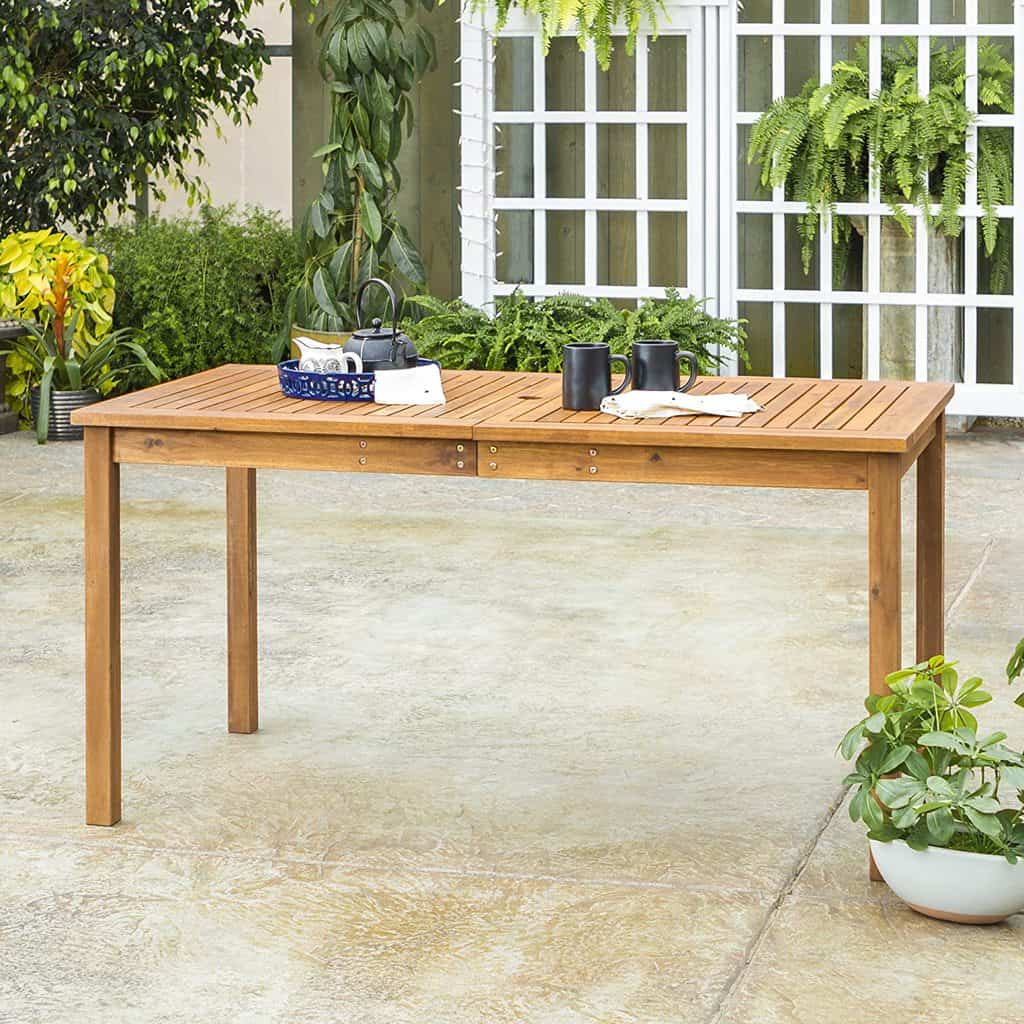 Acacia wood is stunning, strong, and can last for generations. You can choose to keep the acacia wood in its natural brown color, or you could buy this table in black or gray.
Material: Acacia wood
Price Range: $197-$227
Warranty: 30-day free returns policy
Colors Available: Brown, black, and gray
The slatted, simple design offers a contemporary look. 6 people are meant to sit at this table, so it's best for patios with plenty of room.
Pros
Seats 6 people at a time
Space in the center of the table where an umbrella can be placed
Beautiful, high-quality wood
Cons
May be too large for some small patios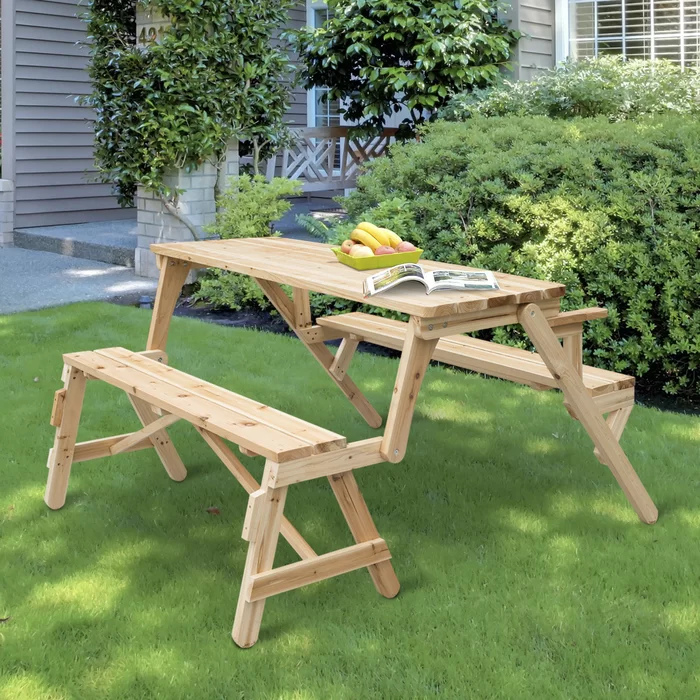 Ah, doesn't a picnic sound lovely? Sitting down with family and friends, eating hotdogs and hamburgers? Well, you can host the next family BBQ when you've got a brand-new picnic table in your yard.
Material: Firwood
Price Range: $265-$305
Warranty: 1-year warranty
Colors Available: Natural fir wood
I love this picnic table because it's easy to put together, take apart, and store for when you need it again. The benches connect to the table, so you won't have to worry about buying them separately!
Pros
Gorgeous natural fir wood
Comes with benches for the sides of the table
Easy to store and set up with a compact design
Cons
No color options available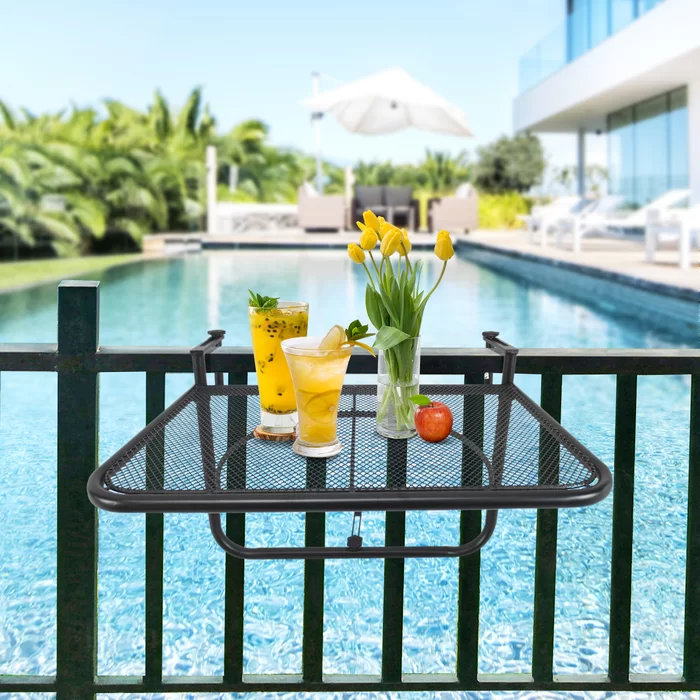 Do you live in an apartment with a balcony overlooking the city? I'd recommend you check out this patio table that hangs off the side of your balcony's railing.
Material: Metal
Price Range: $98-$128
Warranty: No commercial warranty included
Colors Available: Black
This table is perfect for 2, so you can enjoy romantic dinners outside or simply enjoy the sunset. Made of metal, this table can brave storms and other weather patterns without rusting.
Pros
Hangs off the side of a balcony
Perfect for small spaces
Metal is durable and resistant to weathering
Cons
This table would look out of place anywhere but a balcony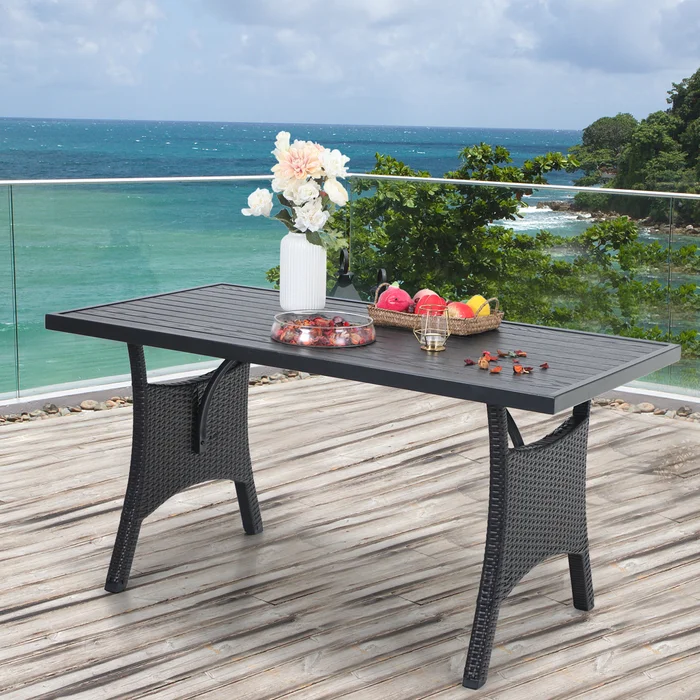 It's truly hard to beat the stunning beauty of this patio table made from wicker wood and rattan. The sides are detailed with woven black rattan.
Material: Wicker and rattan
Price Range: $460-$500
Warranty: 1-year warranty
Colors Available: Black
The wicker wood gives a classy, beachy vibe. If you've got a place by the seashore, I recommend this table to you. This patio table was designed to resist water damage and powerful UV rays without losing its brilliant color.
Pros
Beautiful construction with wicker and rattan
Resistant to water, rust, mold, and UV rays
Perfect by-the-beach table for 6
Cons
Only 1 color choice is available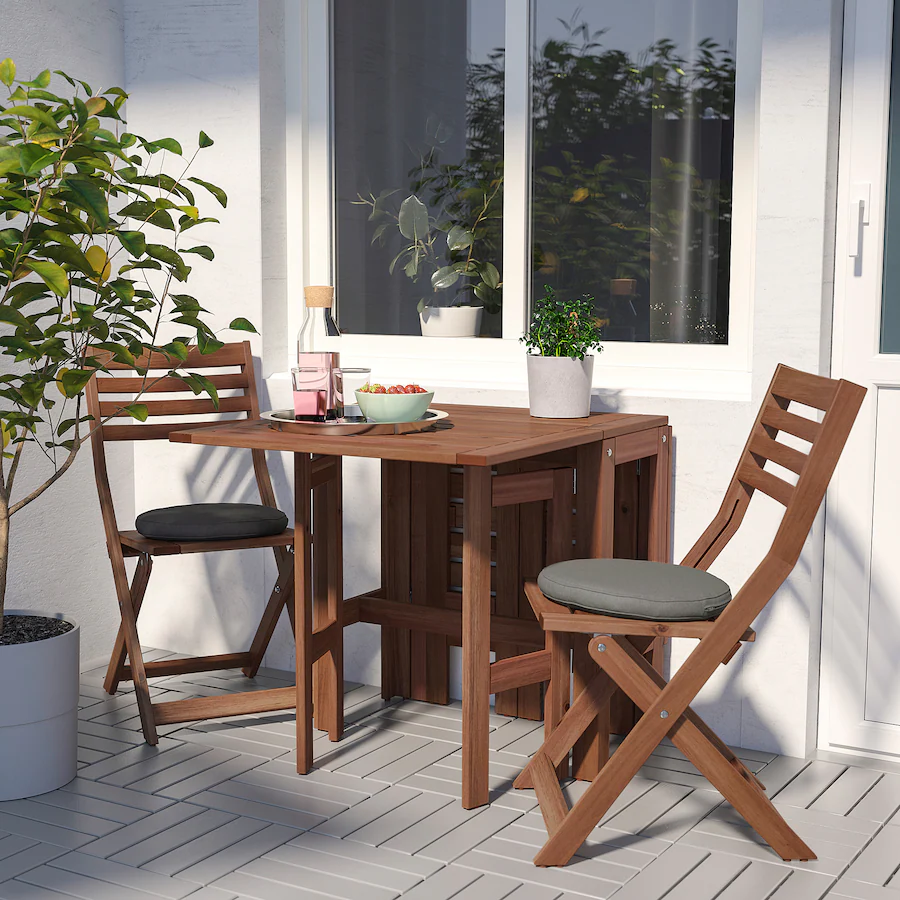 This patio table works great for big and small patios! Why? Both sides are foldable, so you can extend both sides for a large table to fit 6 or fold both sides down for a party of 2.
Material: Acacia wood and acrylic wood stain
Price Range: $110-$150
Warranty: Free returns for unopened products for 1 year
Colors Available: Brown
Regardless of how you decide to style this table, you'll have options for when guests come over, and you need more room. Did I mention how gorgeous that wood staining is, too?
Pros
Strong and gorgeous acacia wood
The table can fold to be large or small depending on what you want
Modern aesthetic
Cons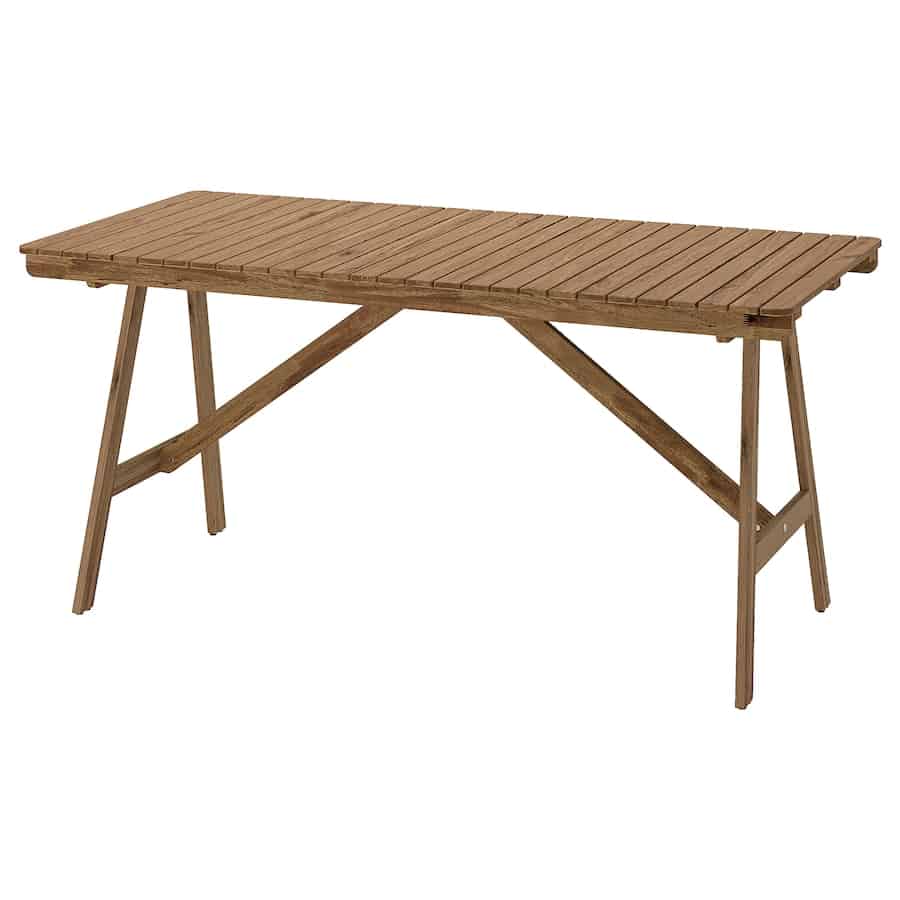 Ah, this simple table is perfect for picnics, birthday parties, wine night with friends, and all your outdoor hang-outs.
Material: Acacia wood and acrylic wood stain
Price Range: $120-$160
Warranty: 1-year free returns for unopened products
Colors Available: Light brown
The display picture did a great job of capturing how well this table works with a color scheme incorporating white and blue. This table for 4 was made from sustainably-sourced wood, so you can buy with a clear conscience.
Pros
Can seat many guests
High-quality acacia wood
Simple design and neutral color fit with most patio schemes
Cons
Not great for small patios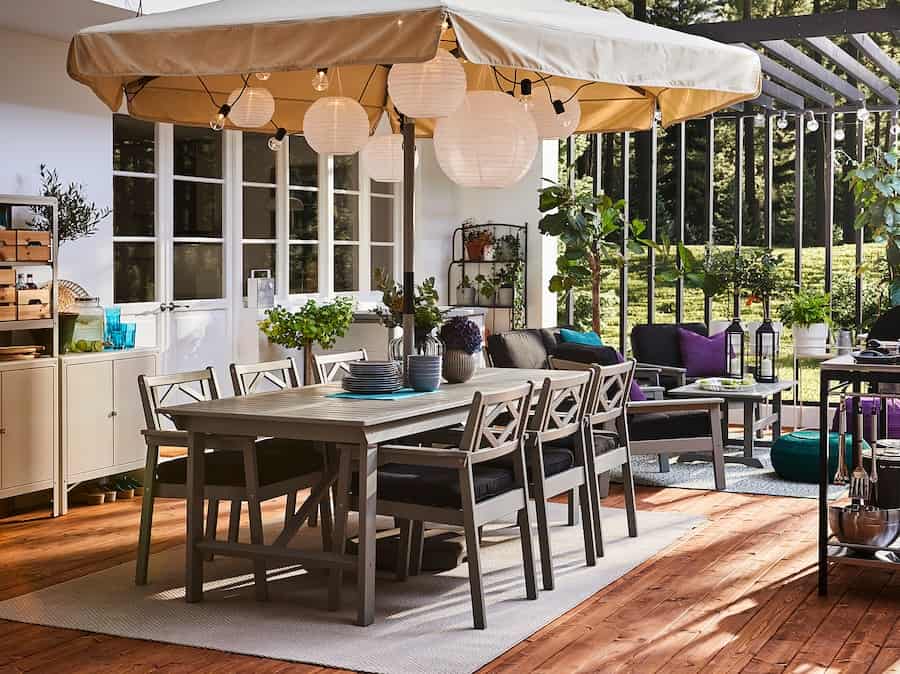 This last patio table is unlike the others in that it is made from high-quality eucalyptus wood, and it's a solid gray color.
Material: Eucalyptus wood and acrylic wood stain
Price Range: $450-$550
Warranty: 1-year free returns for unopened products
Colors Available: Gray
You can plop an umbrella in the center of this table for 6, so the sun won't be an issue even on the warmest of days. If you want, you can buy the matching chairs separately, so you have a set that goes perfectly with the table.
Pros
Large table that can accommodate 6 guests
Beautiful, weather-resistant eucalyptus wood
Space to put an umbrella in the center of the tabletop
Cons
Some people don't like gray furniture
FAQ
Hang around for just a bit longer! In this last segment, I'll make sure your most frequently asked questions about patio tables, and other outdoor furniture are answered.
Question: What is a Good Table Top for Outdoors?
Answer: You want your outdoor tabletop to be hardy, so I've compiled a list of strong and gorgeous materials. Some of the best tabletop materials are:
Hardwoods
Rust-resistant metal
Tempered glass
Question: Who Has the Most Affordable Outdoor Furniture?
Answer: Arguably, Amazon has some of the most affordable outdoor furniture because Amazon has the widest selection. You can discover every type and brand of outdoor furniture on Amazon, from the cheapest picnic tables to the most luxurious patio tables. With a membership, you can get free shipping, too.
Question: Can You Put IKEA Furniture Outside?
Answer: While IKEA outdoor furniture is meant to be left outside, I wouldn't put any IKEA furniture outside. Any furniture piece with cushioning can get moldy or grow mildew after it rains. Some metal furniture pieces meant to be kept indoors aren't treated with a rust-resistant coating. Make sure the furniture you buy is intended for outdoor use!
The End of the Evening
Well, everyone, it's time to meander outside with a glass of peach tea and relax by your new patio table. After viewing the 10 best patio tables you can buy online, is there one you have your eye on? If you've got a large or even a growing family, I highly recommend the BONDHOLMEN Gray Outdoor Table. Please come visit our website for more great information about current outdoor furniture!
Recommended Reads: