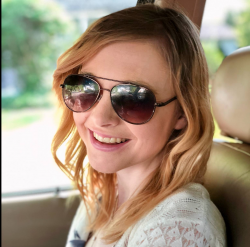 Latest posts by Erin Jamieson
(see all)
I've often wanted a more eco-friendly, energy-efficient solution for outdoor lights. But I also live in Ohio, where you can experience all seasons in a single day. It was only after my parents purchased some outdoor porch lights for summer that I started to think more about them.
For some, solar porch lights are a must-have. Others are dead-set against them, and many of us are somewhere in between. The problem is that there are a lot of misconceptions about solar porch lights and how to buy and use them.
Here's my take on the pros and cons of solar porch lights — including what people often get wrong about them. 
Bottom Line Up Front Summary
Solar porch lights may be more pricey initially, but their energy-efficient design means that you'll save money in the long run. To find the best solar lights, you'll need to investigate the main materials, lumens, and key features. 
If I had to recommend just one solar porch light, it would be Souwerl Dusk to Dawn Outdoor Lights. These solar lights are as attractive as they are clever. They naturally adapt to the day, requiring no thought on your part. They're also weather-resistant and versatile for a range of porch and house styles. 
My Top Picks
Solar Porch Lights: Any Good?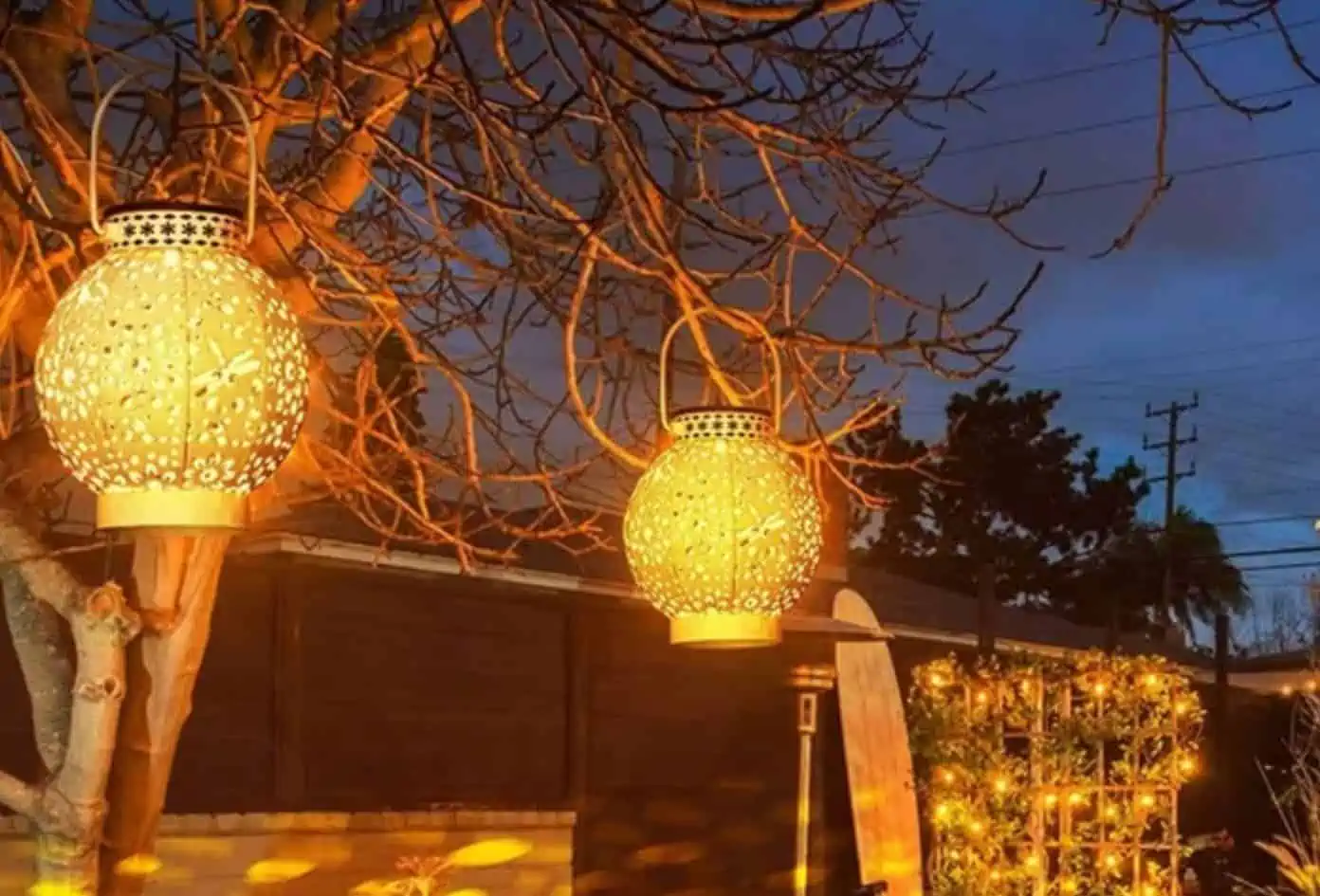 Solar porch lights can be an excellent upgrade. At the same time, they come with some real disadvantages. Since I see a lot of misconceptions about solar porch lights, here's my honest take on the real pros and cons of opting for solar porch lights. 
Pros of Solar Porch Lights
Ironically, solar porch lights are discounted because of their initial sticker price — but costs, in the long run, are lower than electric lights. If they last at least a year, you're likely to save money. Many automatically adjust to the light, turning off when you don't need them, which adds to their efficiency and convenience. Installation is pretty straightforward, and solar porch lights (especially LED) are usually low-maintenance. The best solar porch lights will work even under covered porches.
Cons of Solar Porch Lights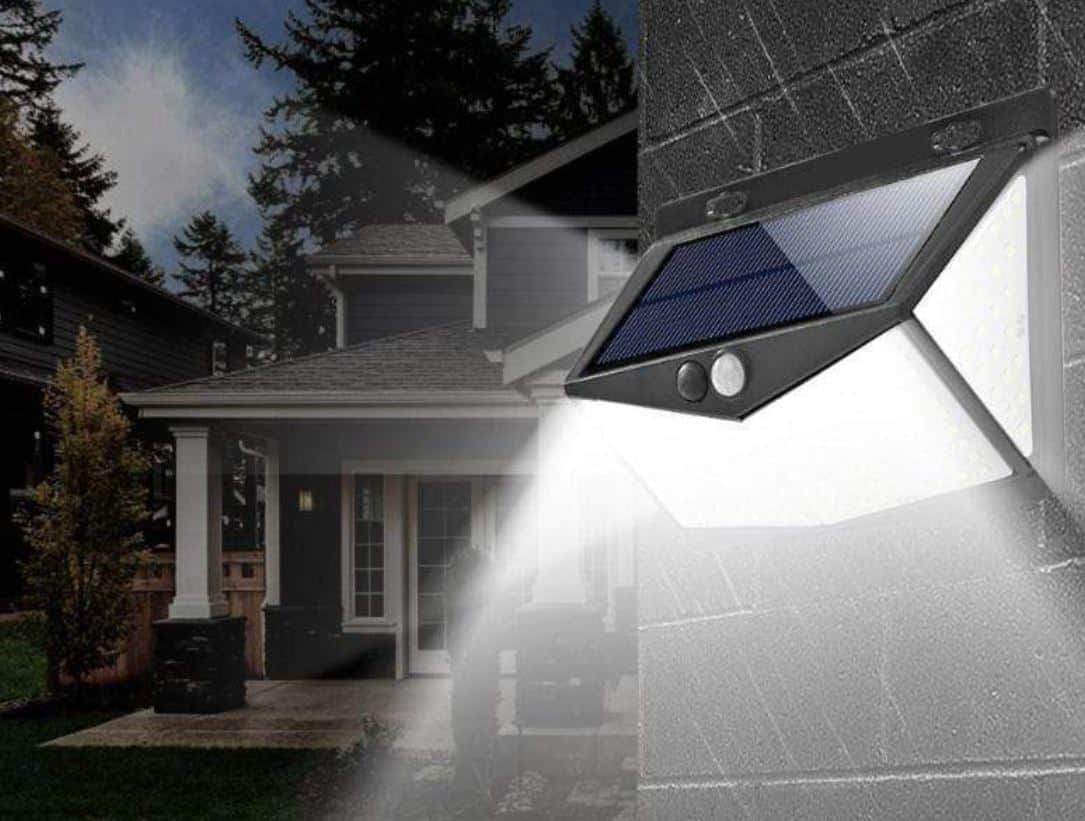 Solar porch lights are indeed initially expensive compared with conventional porch lights. If you don't want a higher upfront cost, that's one consideration. Solar porch lights tend to not be quite as bright as other porch lights. If you live in a particularly cloudy or rainy climate, it's not so much that solar porch lights won't work, but they will work less effectively and consistently. For instance, 8 hours of direct sunlight provides the equivalent of about 15 to 16 hours of the porch light. But that could be reduced down to fewer hours and a dimmer output depending on weather conditions. 
Takeaway
Solar porch lights cost more initially but can save you money in the long run. They're fairly easy to take care of and install, yet they aren't as reliable under certain weather conditions. 
How to Find the Best Solar Porch Lights
That said, the biggest mistake people make is buying cheap solar porch lights. Whether it's a seen on TV light or a budget solar porch light, saving money initially isn't always the best idea. To prevent your solar light from going okay for a day to not working, follow these buying steps. My selection criteria show that solar porch lights can be both a good investment and powerful — so long as you know what to look for.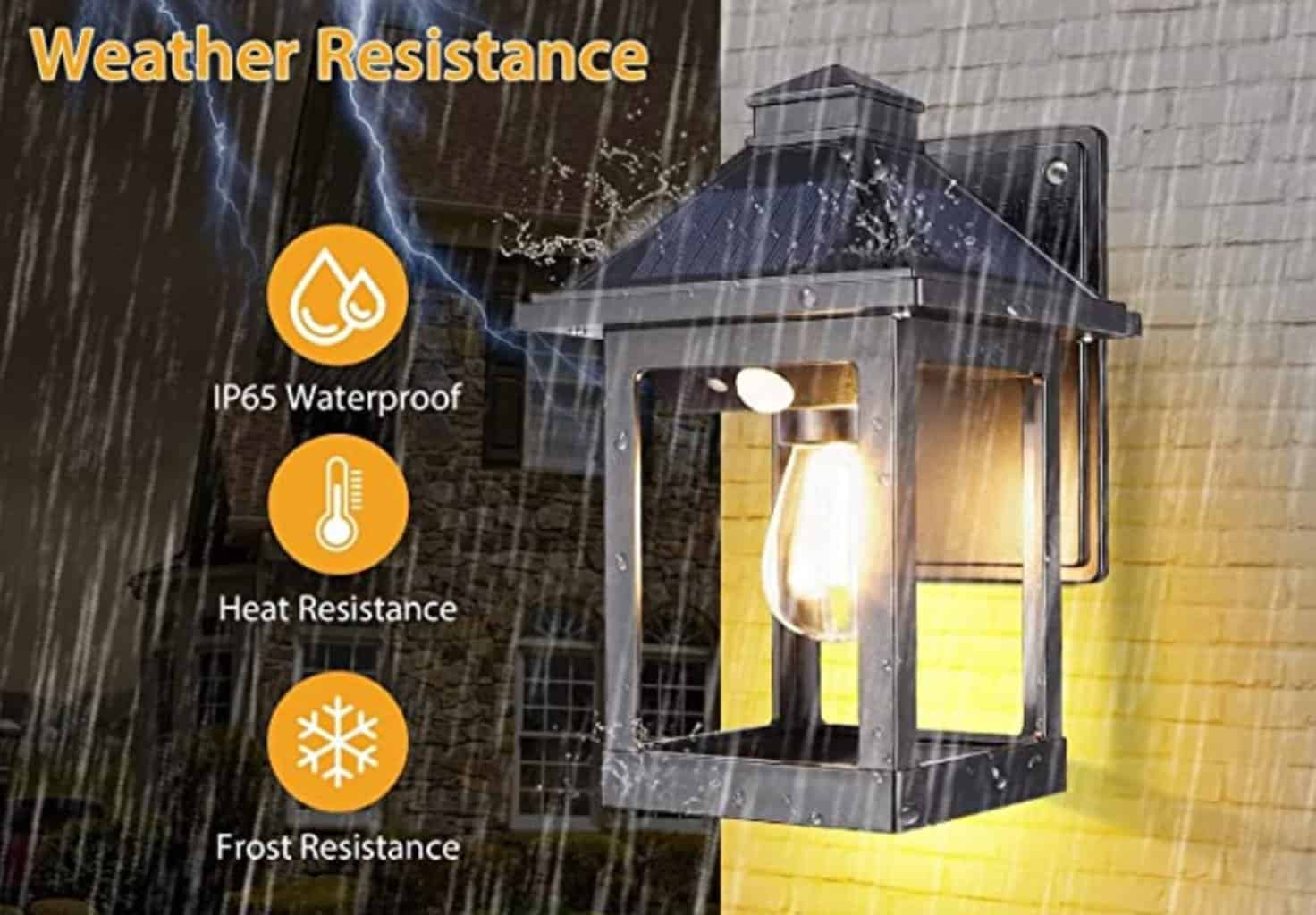 Step One: Solar Porch Light Sizes
First things first: you need to decide what porch light size makes sense for your home. If you're replacing it with already-existing lights or already know, feel free to skip to the next step. However, you may be currently not using the optimal porch light size. 
A good rule of thumb is that porch lights look about ¾  to half their actual size as you're driving past. Measure the height of your door for a back or front porch. Take the door height and divide it by ⅓ to ¼. This is roughly the height of your ideal solar porch light. 
Of course, keep in mind that these are general guidelines. Err to the more modest range if you want something understated. If you're mostly looking to optimize lighting, opt for the higher side. Don't go too far out of this range, and keep your porch lights eye-level to achieve the most aesthetic and balanced look possible. 
Step Two: Solar Porch Light Bulb Materials
Solar porch lights include a plastic or glass construction. There's a big difference between these two, and, as you might imagine, it's by no means simply about the sticker price. Rather, the choice you make here will make a difference in the durability of your lights.
Plastic
Plastic is the most cost-effective way to buy a solar porch light. Plastic is cheaper, lightweight, and less likely to break if you drop it by accident. It is also low-maintenance. Plastic yellows, becomes cloudy, and wears quickly, however. Cheap plastics are especially problematic. If you are sold on plastic, opt for high-density plastic for your bulb.
Glass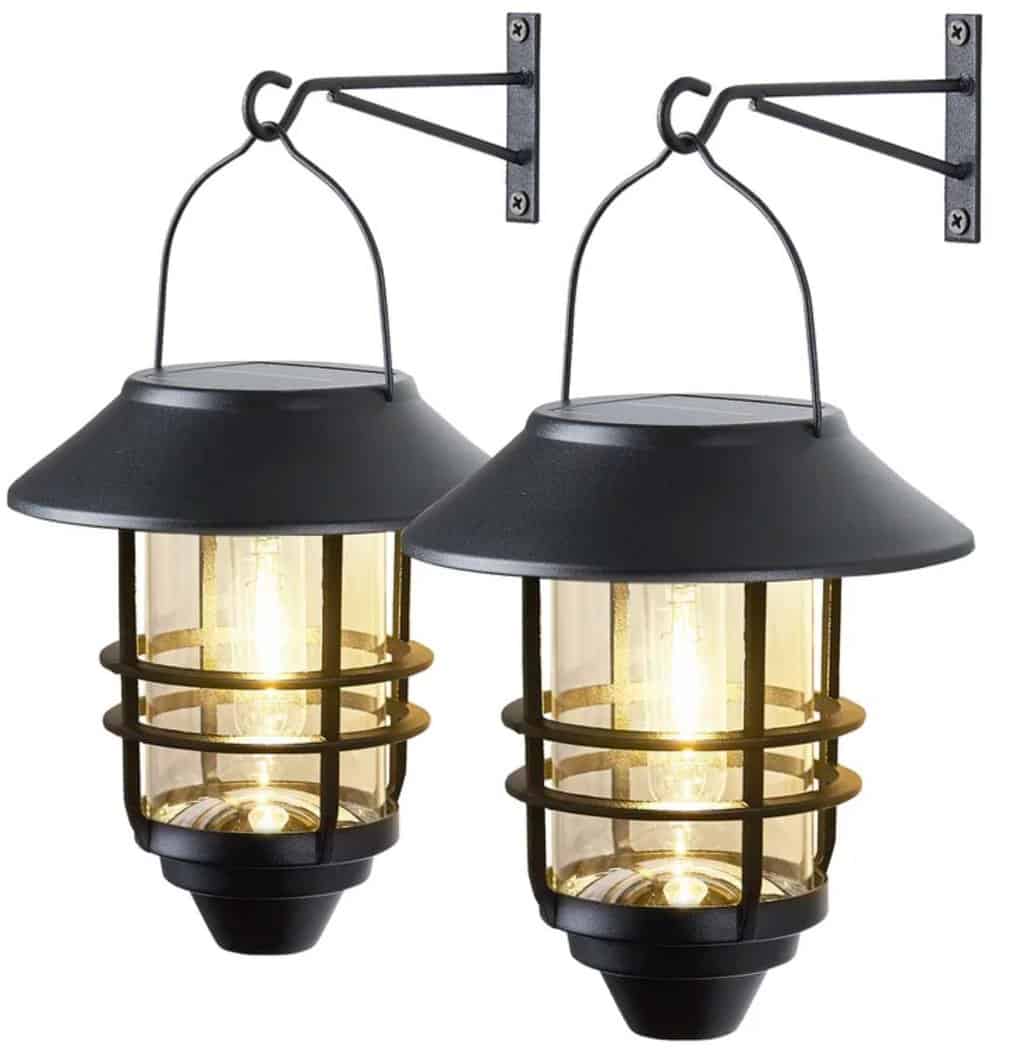 Glass requires more maintenance (regular cleaning), but it won't get yellow or cloudy. It is more long-lasting and, in my opinion, more worth your money. Opt for quality, high-density glass. 
Step Three: Exterior Materials
The rest of your solar porch lights need to hold up, too. The exterior needs to be made with weather-resistant materials. Opt for stainless steel, carbon steel, or a steel alloy. It's even better if it's treated with something like a powder coating. Avoid iron. I like the look of cast iron, but with its tendency to rust, it isn't the best choice for a solar porch light. 
A cheap option is Acrylonitrile Butadiene Styrene. These are high-density and strong composite materials. It's waterproof and stronger than regular PVC. While it's not as strong as steel, it's affordable and low-maintenance. 
See also: How to Find the Best Patio Umbrella
Step Four: Light Output and Range
Lumens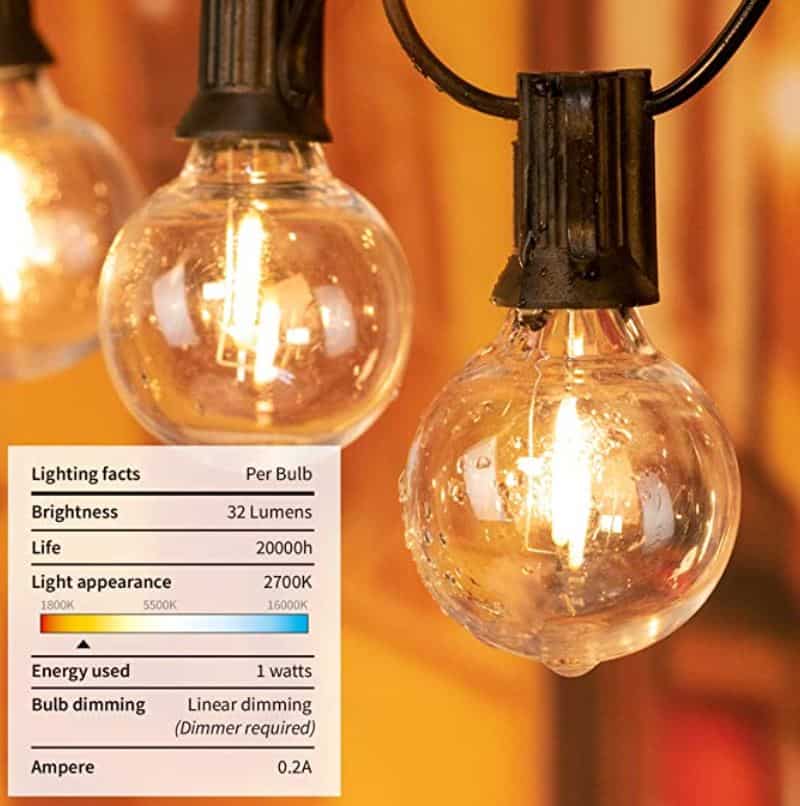 Light output is measured by lumens. The higher the lumen, the greater the intensity of the light output. Of course, some of this is up to personal preference. While some may be looking for the brightest light possible, others may opt for a soft glow. A range of 20-40 lumens provides a gentle light. Anything above a few hundred lumens (as high as 700) produces a bright but somewhat blunt light. I'd opt for something between these ranges for most purposes. 
Finally, keep in mind that lumens are an imperfect measure of intensity and output. The solar panel itself, the size of the bulb, and weather conditions all impact performance. 
Range
You should also check to see if there is information about how far light is expected to travel or the area of light coverage. LED lights will provide the most reliable and consistent performance. The average solar porch light only covers a few feet, but some come to cover as much as 12 feet. 
Step Four: Batteries and Light Controls
Batteries
Some, but not all, solar porch lights are equipped with batteries. The best batteries are lithium batteries because they are more energy-efficient and perform well in both heat and cold. Batteries last anywhere between 4 and 9 hours. 
Controls & Features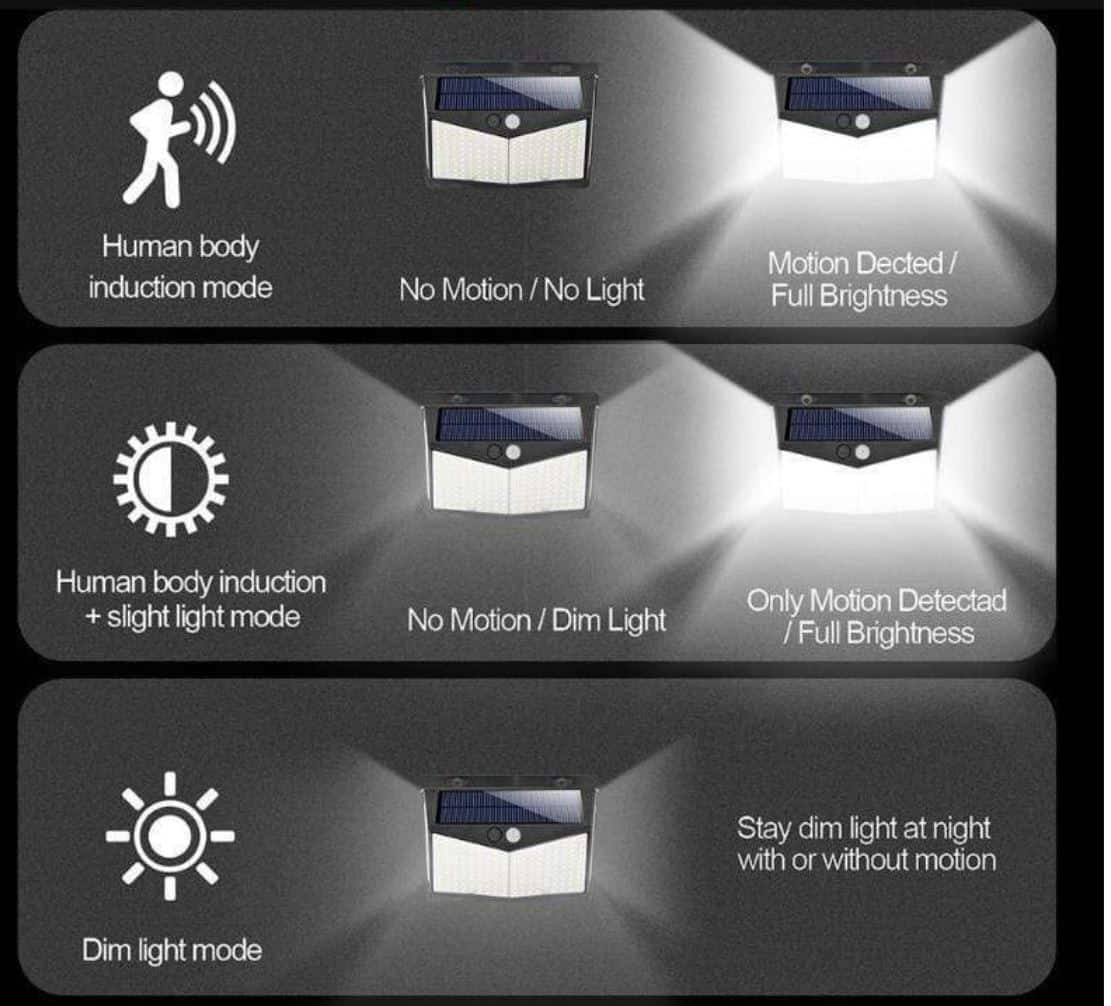 For other controls, there are a few options. These are not must-haves but add to the overall features and functionality of your solar porch lights. Among these features, there are:
Motion Sensors

Multiple Light Settings

Remote Control 

Timers (Automatic Turn Off/ On) 
Step Five: Styles and Where to Buy 
Styles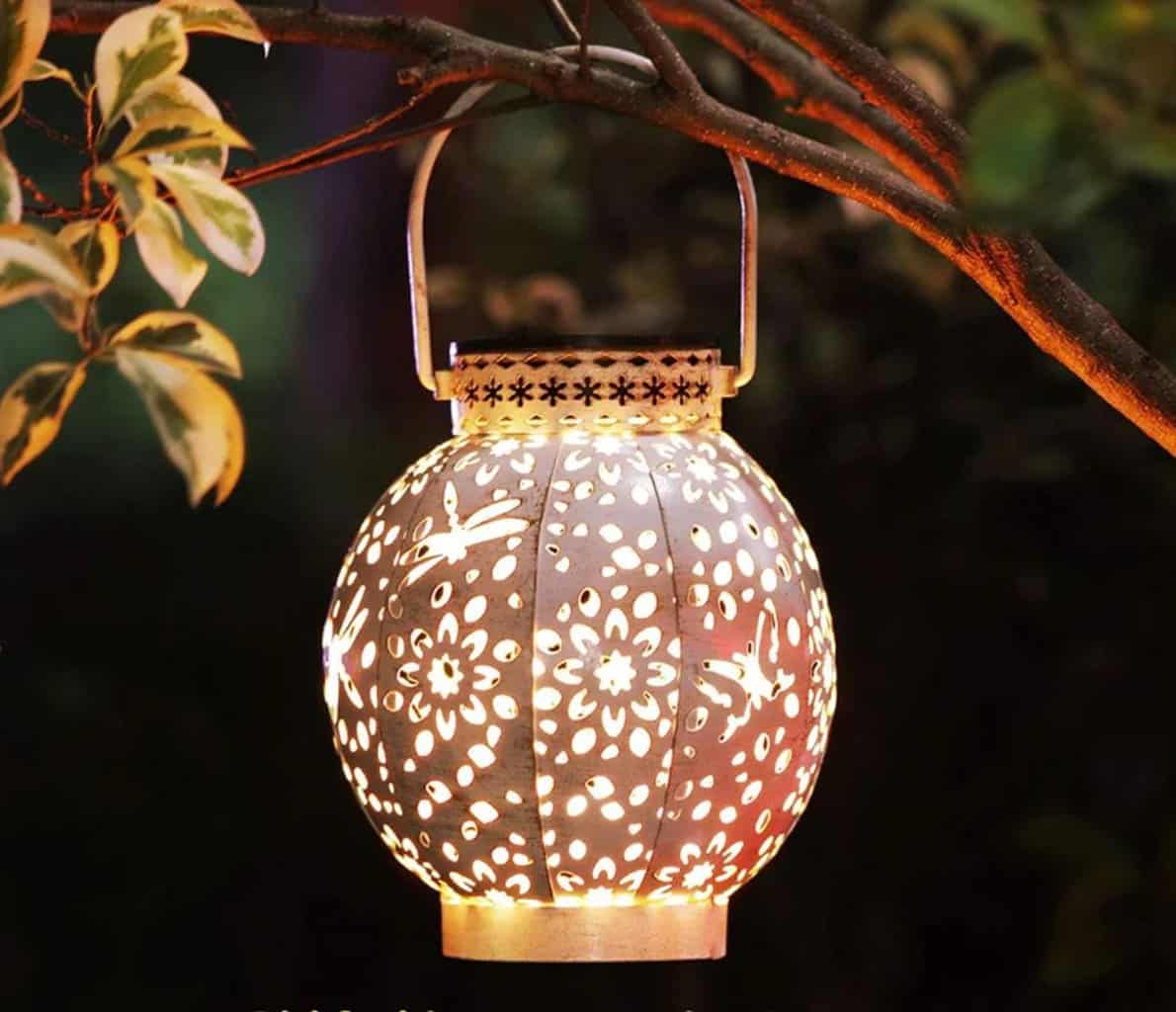 Modern, classic, and contemporary: these are all possible styles for solar porch lights. While many associate solar lights with sleek and modern designs, the truth is that you really can find a range of styles. There are even eclectic and industrial styles that I love. 
Domes, flush mounts, string lights, pendants, pillar lights, and strip lights are ways to get away from conventional porch lights and give your space some ambiance. What I love is that, as solar porch lights have become more popular, there are more options for a variety of price points and tastes. 
Where to Buy
Solar porch lights are available in most home improvement stores, as well as through Amazon, Wayfair, Overstock, and specialty stores. Don't neglect to check brand and store reputation. Solar lights with a warranty are a big plus. I also prefer stores with a history of excellence in customer service and clear return policies. 
Solar Porch Lights: My Picks 
Here are some of my favorite solar porch lights you can buy right now — and why I selected them. Every solar porch light was selected based on materials, bulb output and light range, features, and overall quality. 
Brightown Solar String Patio Lights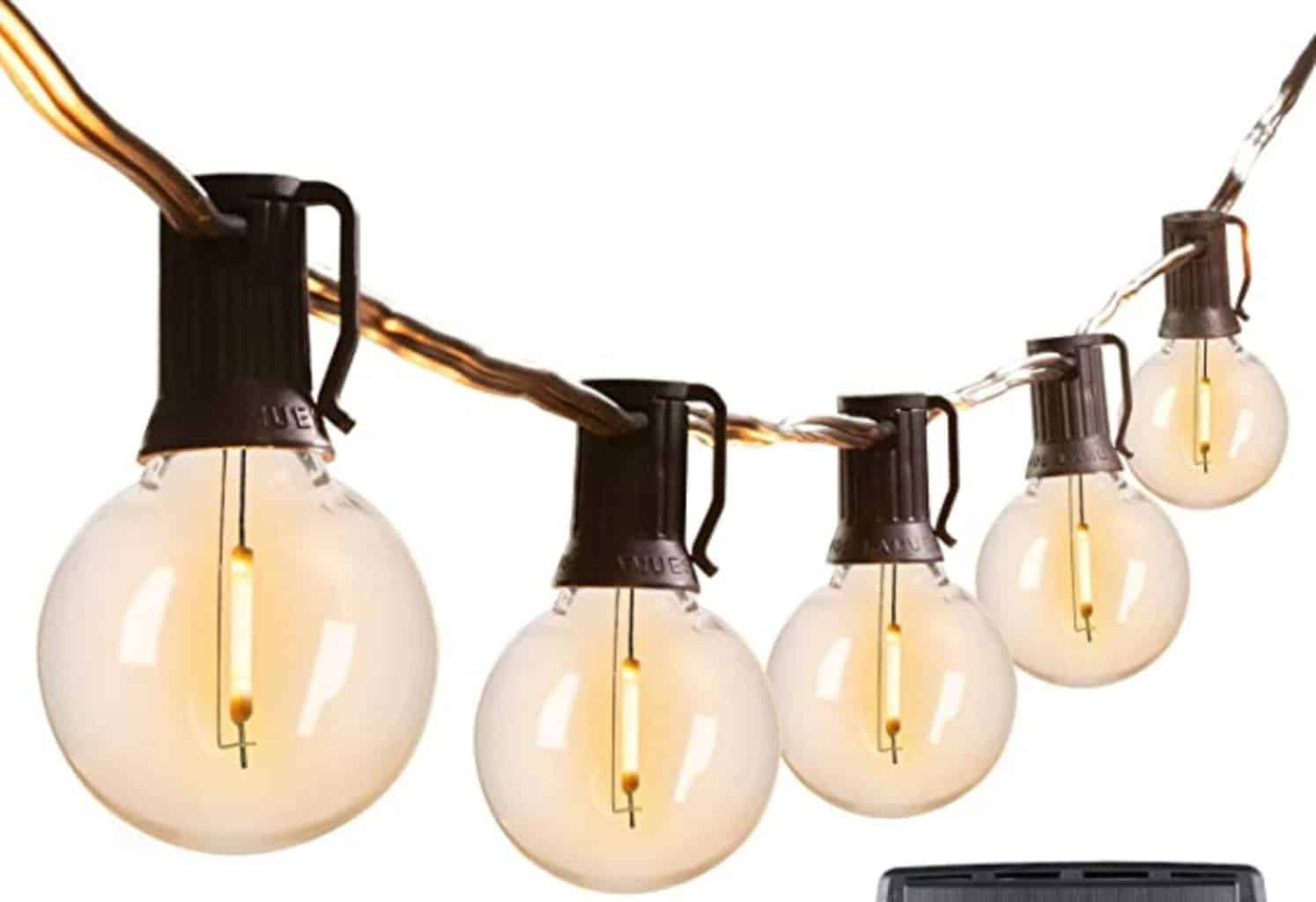 I love solar string lights for adding an eclectic and welcoming feel to a porch. If you have a modern, contemporary, modern farmhouse, or contemporary home, you'll find a lot to love with these unique string lights. As someone who tends to be a little clumsy, I love that these lights are shatterproof. They provide up to 16 hours of light, with a 180-degree panel that allows you to get the most out of your daylight as possible. It includes a USB charge for those cloudier days, and the entire system is waterproof. I also am excited by the four light modes, and I could see having a lot of fun with these. Hanging over a front door, wrapping around a porch, or setting up for a special event- your imagination is the limit. Buy Here. 
Pros
Very Versatile

Weather Proof

Up to 16 Hours of Light 

USB Charge 
Cons
Slender Strings Can Tangle

Modest Lumens — More for Mood Lighting 
See also: Ultimate Farmhouse Decor Ideas
Home One Outdoor Solar Light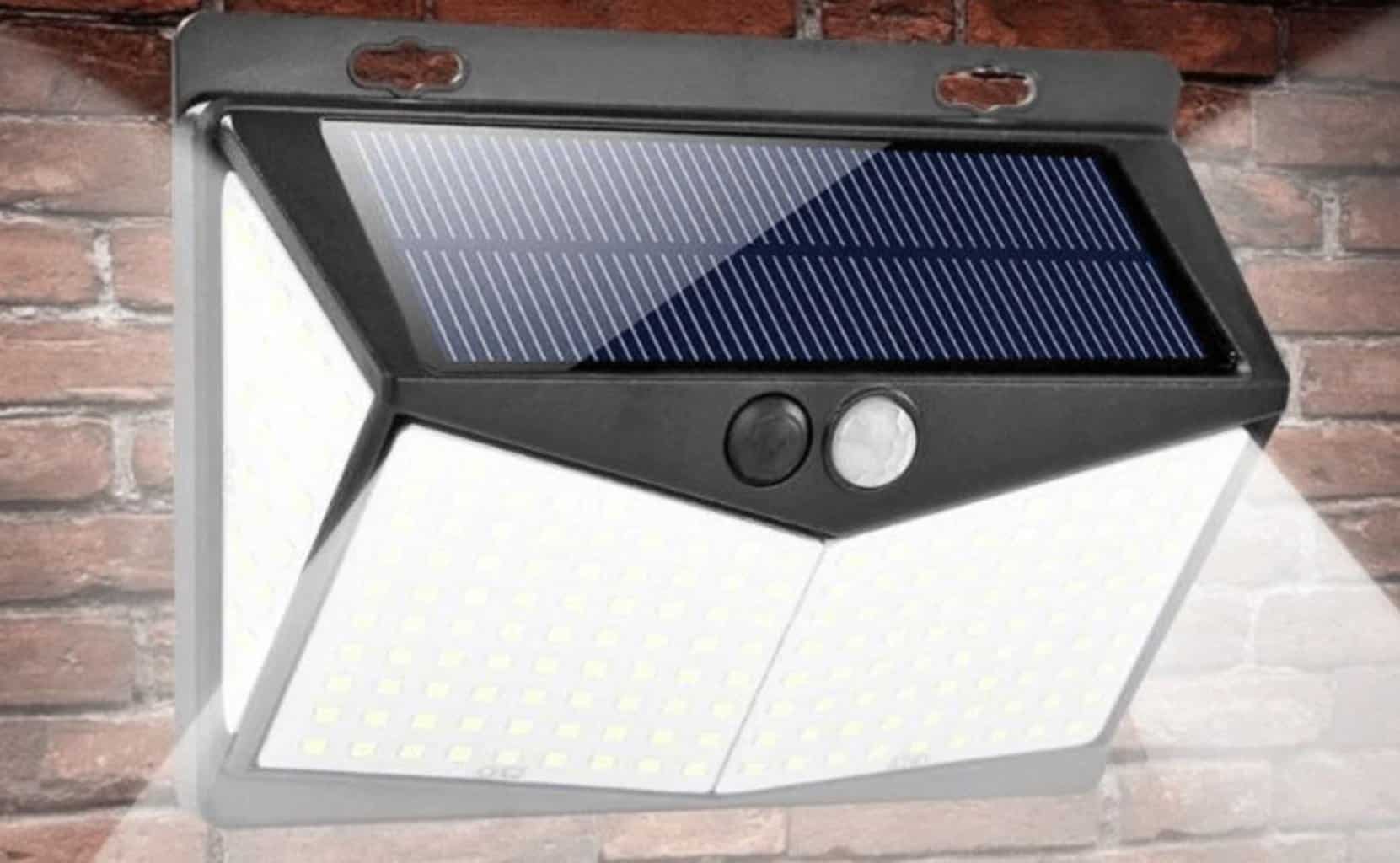 I like the security of increased visibility, and this solar porch light gives you that with a motion sensor. While it's not aesthetically beautiful, I do love this light for anyone who wants to maximize light coverage at night. The modern solar light sits flush on a wall of your porch. The wireless LED solar light includes three modes: dim, full brightness, and with or without motion sensing. That's the versatility that I often don't see. The light is resistant to water, frost, and heat. With a modern, low profile, it provides features to help you feel at peace without taking away from your porch style and decor. Buy Here. 
Pros
3 Light Modes

Weather-Proof

Flat, Subtle Design

Motion Sensor with Bright Coverage 
Cons
Only Covers 16 Feet (Good for Average Home)

Design Isn't Aesthetically Appealing 
Souwer Dusk to Dawn Outdoor Lights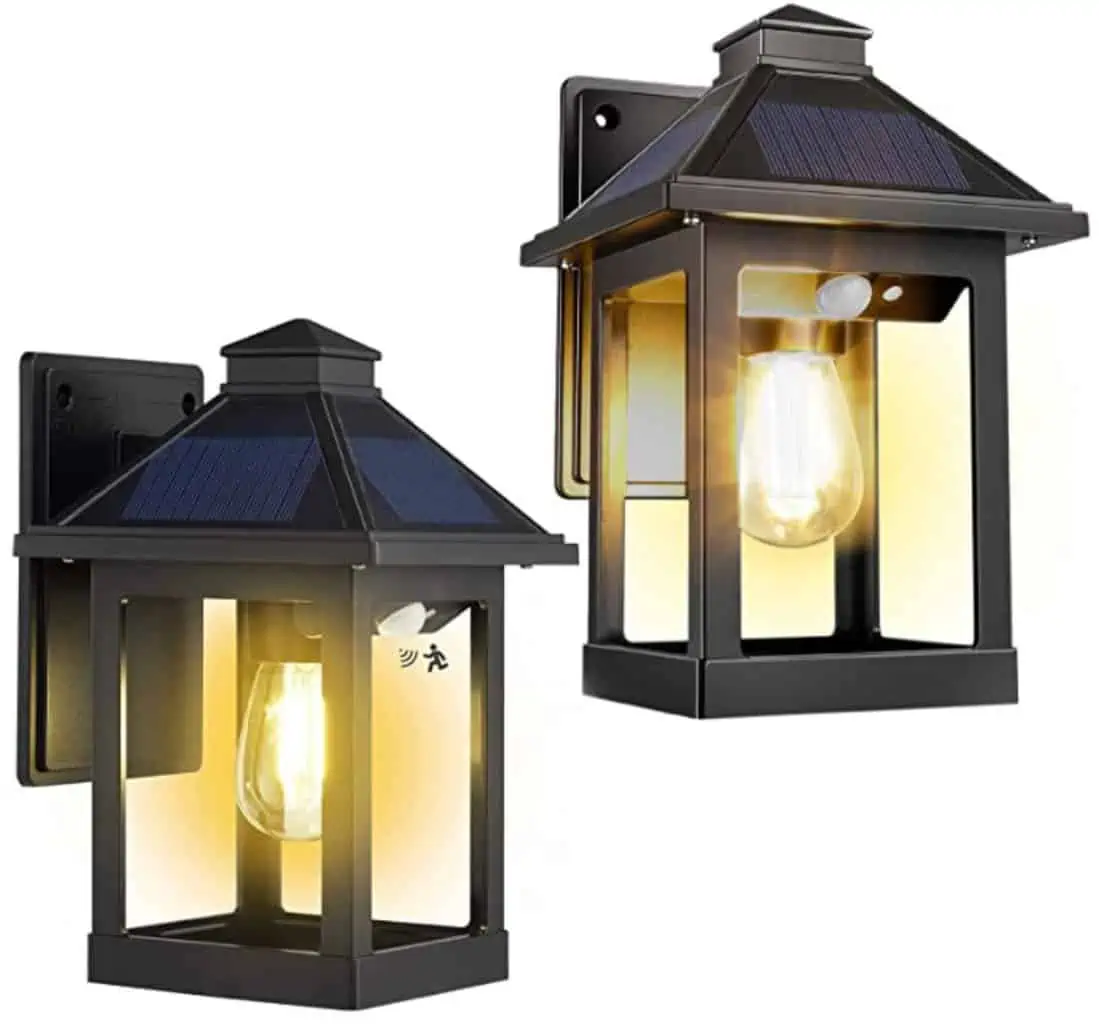 These dusk to dawn solar lights are an instant classic. I'm just starting to learn how important it is to wind down in the evening, and I love that these lights naturally adapt to the day. The set of two lights also includes battery operation any time you want to make a switch. With three light modes and an easy installation, feel free to use these anywhere on your porch. As useful as these solar lights are, they also feature a classic lantern style. It's not too traditional, not too rustic or contemporary. This style truly does pair with myriad different aesthetics. Buy Here. 
Pros
Three Light Modes

Intuitive Light Adjustment

Versatile Design 

Easy Installation
Cons
Plastic vs. Glass Panes

Tricky to Find Replacement Bulbs
Kooper Solar Powered Lantern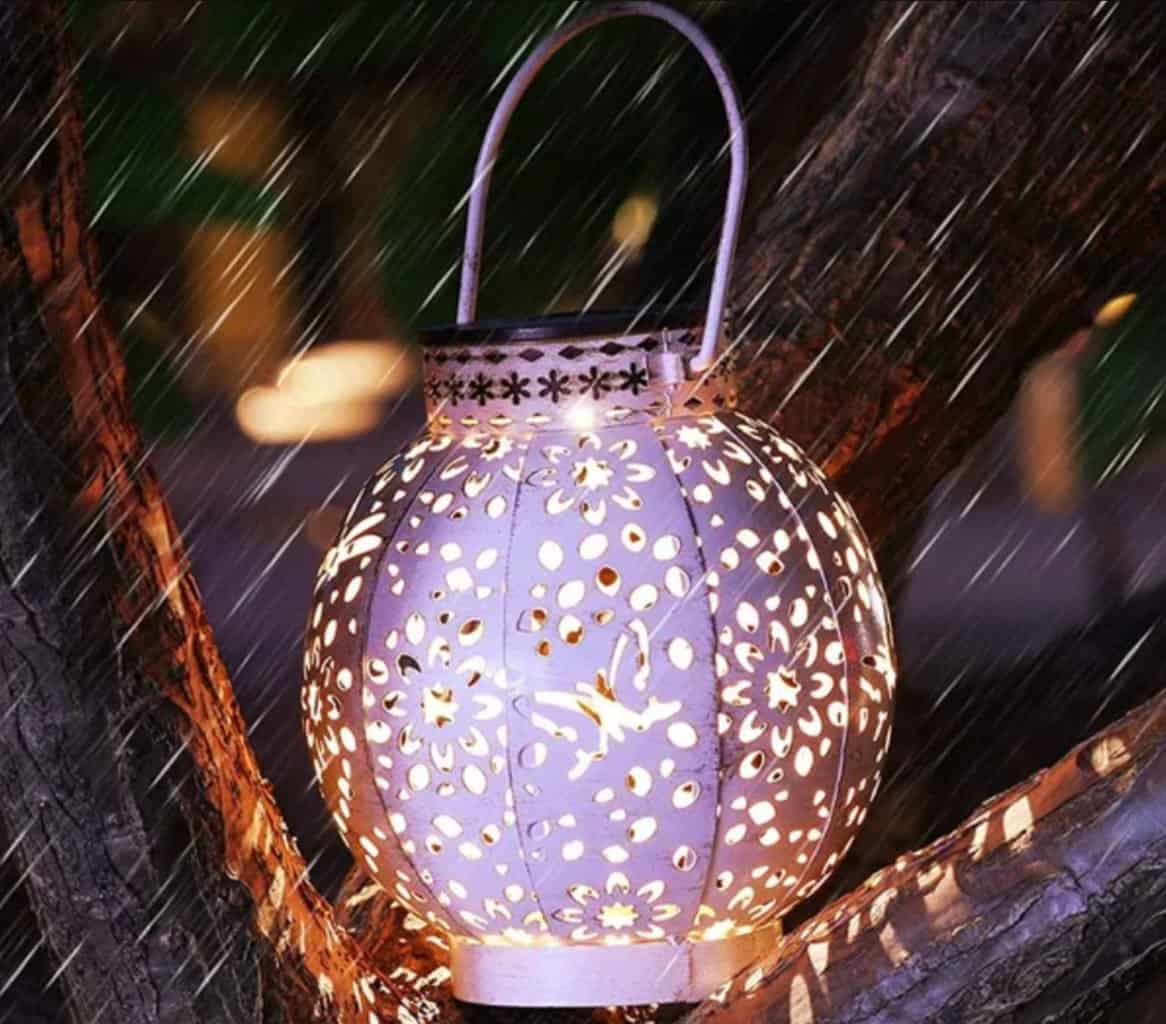 This festive lantern install lifted my spirits — and maybe it will do the same for you. This solar lantern reminds me of days finding new furniture and decor stores with my mother. I've come to realize that you don't always have to decide between practicality and fun. These solar-powered lanterns feature a dazzling design of fireflies and florals- the perfect touch for Summer. The soft lights include a built-in LED solar-powered panel. Unlike many dainty lanterns, these are built to withstand all weather conditions and come with a warranty. Buy Here. 
Pros
Unique, Festive Design

Fuss-Free Installation

Weather-Proof

Great for Occasions
Cons
Modest Lumens- Best For Soft Glow

Glow More Orange than Golden Yellow
Tobler Black Solar Powered Integrated Light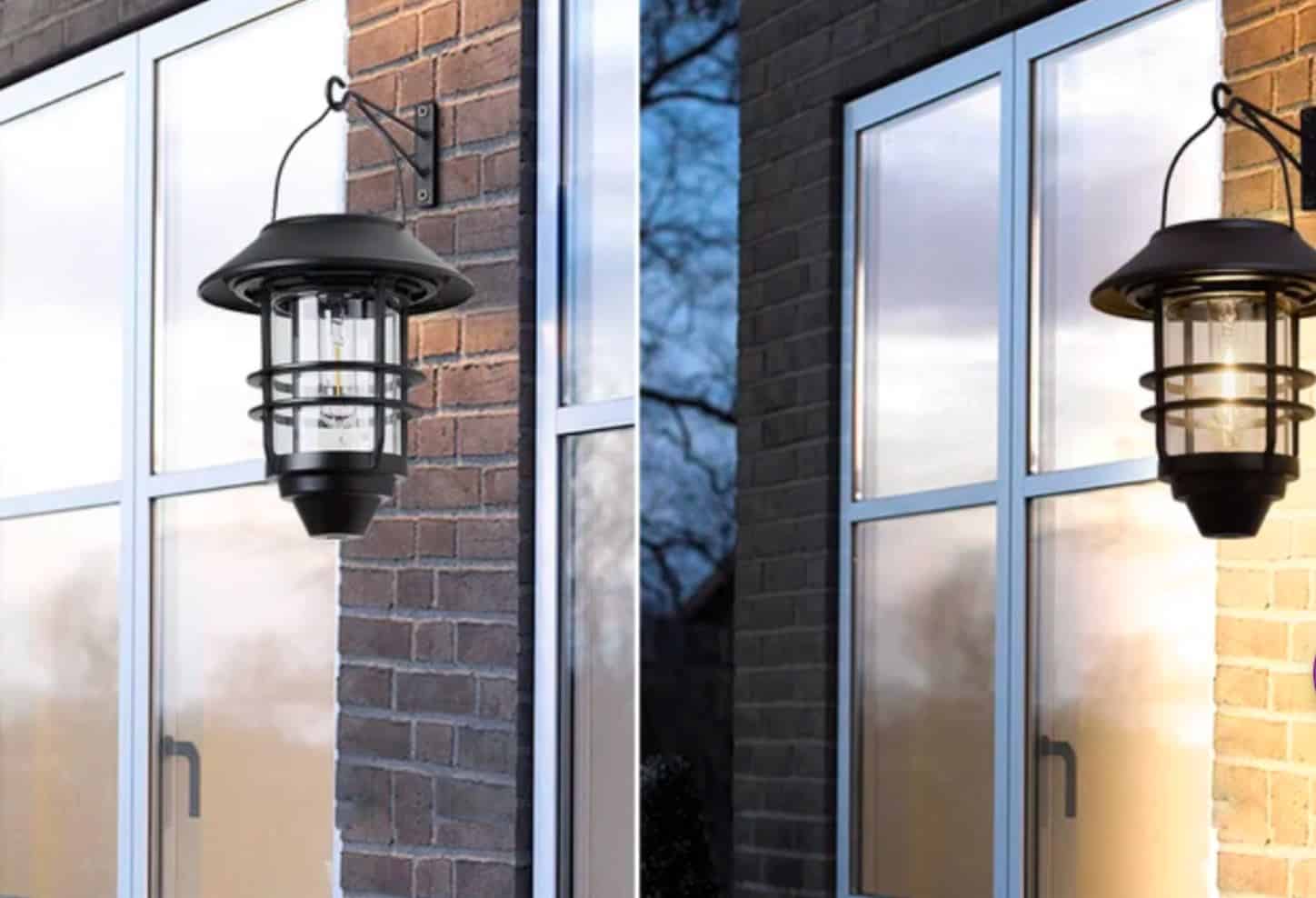 These striking solar porch lights caught my eye for their classic allure. But what made me select them was the number of great features. So many porch lights fade — I've certainly had this experience. But the black exterior should stay just as striking as it has a UV-resistant finish. The built-in LED solar panel withstands direct water, and the entire fixture is weather-resistant. The sleek stainless steel construction holds up. I like that it's at once classic and can be styled to be more contemporary. Buy Here. 
Pros
Versatile Style

UV- Resistant

Weather-Resistant 

Warranty Included 
Cons 
Modest Size

Modest Lighting Area 
GLORIOUS-LITE 1600LM Solar Flood Lights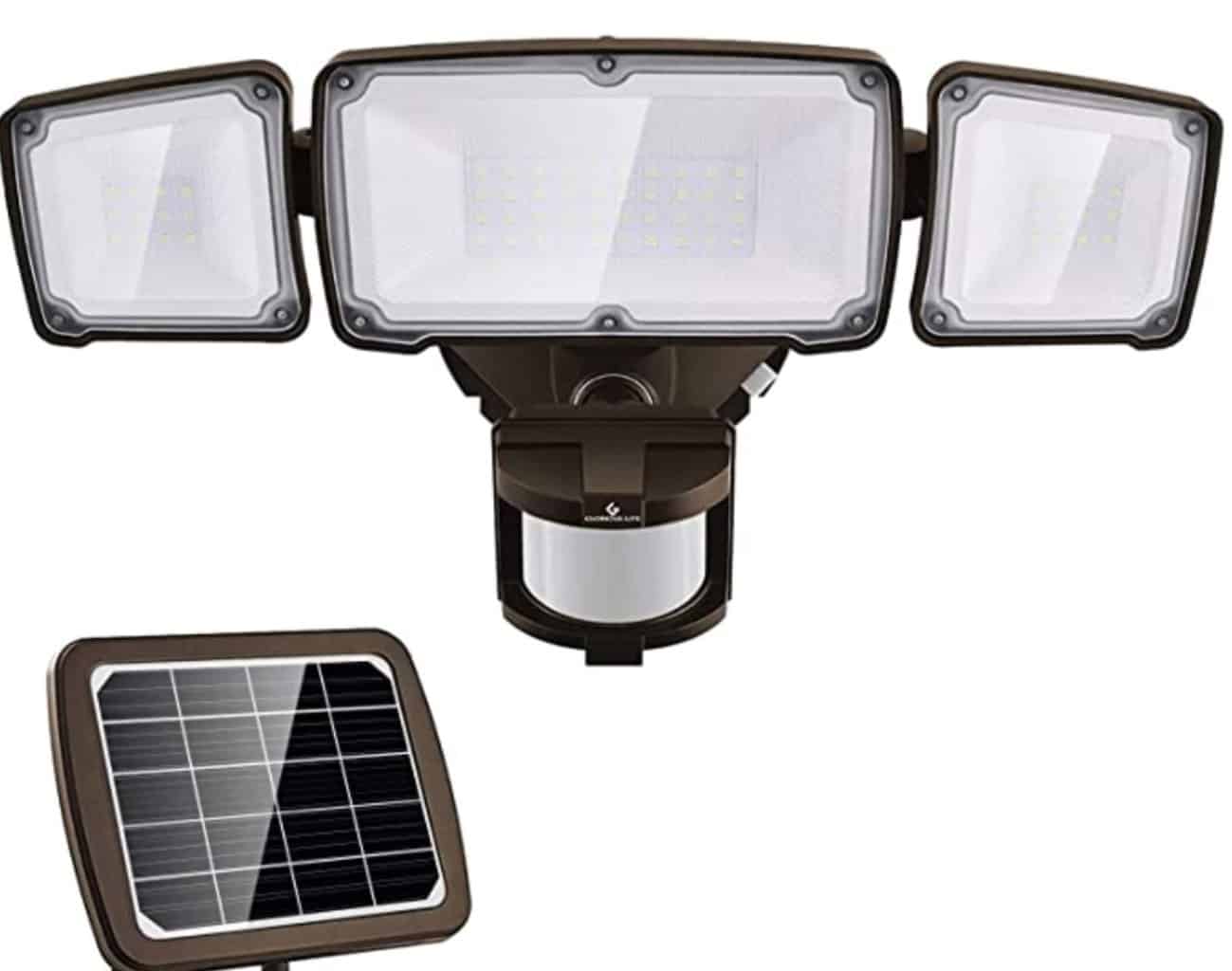 There are simple motion sensor lights, and then there are powerful floodlights. If security is your number one concern, I'd recommend these. They're quite affordable compared to other lighting systems like them, and that is only one reason that they're so popular on Amazon. These solar flood lights include motion sensors for up to 72 feet which is far more than the average sensor light. The 180-degree sensing angle works well with the high lumens to protect your home. Everything is waterproof, and you can install this anywhere on your porch or garage. Buy Here. 
Pros
Excellent Range

Weather-Resistant

Highly-Rated 

Good Price 
Cons
Not As Many Light Modes

Harsh Light for Regular Use 
Frequently Asked Questions
Question: How long do solar porch lights last?
Answer: Solar porch lights don't last forever. The average lifespan for a solar outdoor light is 2 to 4 years, but the good news is that it doesn't always require a full replacement. Other factors influence how long your solar lights will last. Those factors include the type of lights and the weather conditions they're exposed to. Some LED solar lights can last up to a decade. The key is understanding when it's time to switch out parts. If your solar lights appear dimmer or aren't performing at an optimal level, keep in mind that you don't always need a full replacement for your lights.
Question: Is there a solar floodlight?
Answer: Not only do solar flood lights exist, but they've become popular in recent years. Solar flood lights provide a blend of both safety and show-stopping light, all with a more eco-friendly model. The best solar flood lights provide powerful local light coverage and may be equipped with both timers and motion sensors. Floodlights are distinguished by their concentrated beam of light and are usually equipped with LEDs. An example of a popular solar floodlight is the Nacnic Outdoor Light, which includes a motion sensor, is priced very affordably, and can be clipped to outdoor walls and fences. 
Question: Can solar lights stay out all Winter?
Answer: The good news is that you don't have to bring solar lights inside when cool weather hits. Solar lights may not work as effectively in Winter, but they should fare just fine. The caveat is that these solar lights must officially be outdoor solar lights. A common mistake is using solar lights intended for indoors for the outdoors. Of course, when in doubt, you can cover any lights you aren't using or store them in your garage during a snowstorm. 
Question: Does water ruin solar lights? 
Answer: This depends on the solar lights. The best solar lights that are designated for the outdoors should fare just fine outside. A little water also won't harm them. However, solar lights that are not properly sealed can become damaged by rain. If they are not specified to be water-resistant or waterproof, chances are that water can get inside and mar the internal light system. For this reason, you must never use indoor lights outdoors. Checking the product description also provides insight as to what conditions the solar light can endure. 
Final Thoughts
Solar porch lights can be a fantastic, energy-efficient upgrade to your home. While they're certainly not for everyone, there are many misconceptions about solar outdoor lights. Taking time to select quality, weather-resistant solar porch lights will make a difference in your experience. Sometimes spending just a bit more money upfront may very well save you money in the long run. 
Final Recommendations
Solar porch lights are a fantastic switch to upgrade your home. Though solar porch lights are a bit more expensive initially, with the best purchase and in the right circumstances, they can save you money in the long run. With the demand for solar lights higher, prices can decrease, and options for different styles and sizes have expanded. 
But if you're not sure where to hop onto the trend, I think starting with a staple. I think that dusk to dawn light like Souwerl Dusk to Dawn Outdoor Lights is the best option. They're built to last, with a weather-proof attractive design. I love the ambiance and the different lighting options. At a reasonable price and with a versatile design, they're a great introduction to solar porch lights. 
Recommended Reads: