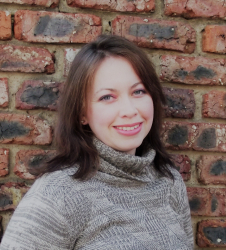 Latest posts by Talitha vanNiekerk
(see all)
I walked up to a friend's home the other day, and stepping onto her front porch, a new sign on her wall bowled me over. While she had always been a great animal lover, I giggled at the prominent sign that read: Must be approved by the dog.
Porch rules set the tone for your home. If you walk up and see a sign like hers, you instantly know there are rules for this home, and you should follow them. Use a porch rules sign to inform visitors of a particular rule at your residence you would like them to follow, such as "no gossip," "shoes off," or "no fighting."
While some can be a bit more serious, most porch rules are there to bring fun and humor. Finding the best porch rules signs is about finding a message that appeals to you and your family while also being excellent in terms of design and appearance.  
Bottom Line Up Front
My favorite porch rules sign is the chalkboard style Porch Rules – Picture Frame Textual Art on Wood by August Grove on Wayfair. While it's a bit more pricey than other signs, it has the feel I was looking for with a great overall design. 
My Top Picks at a Glance
Best Chalkboard-Style Porch Rules Sign: Porch Rules – Picture Frame Textual Art on Wood
Best Simplistic Porch Rule Sign: Take Time to Sit and Wonder
Best Triple Instruction Rules Sign: Sit, Talk, Laugh
Best Pet Rules Porch Sign: Must be Approved by Dog
Best Metal Porch Rules Sign: Dyenamic Art Porch Rules Sunflower Metal Sign Farmhouse Gold Décor
Best Basic Porch Rules Variation Sign: Porch Sign, Outdoor Signs for Porch
Golden Rule Porch Sign: Creoate No Soliciting Sign for Home, Funny Sign for Porch Outdoor Décor
Best Funny Porch/Patio Rules Sign: Funny Metal Tin Sign Patio Porch Signs Patio Decorations Outdoor
Best Porch Rules Decal: Porch rules Wall Decal Graphic
Tips for Making the Most of Your Porch Rules Sign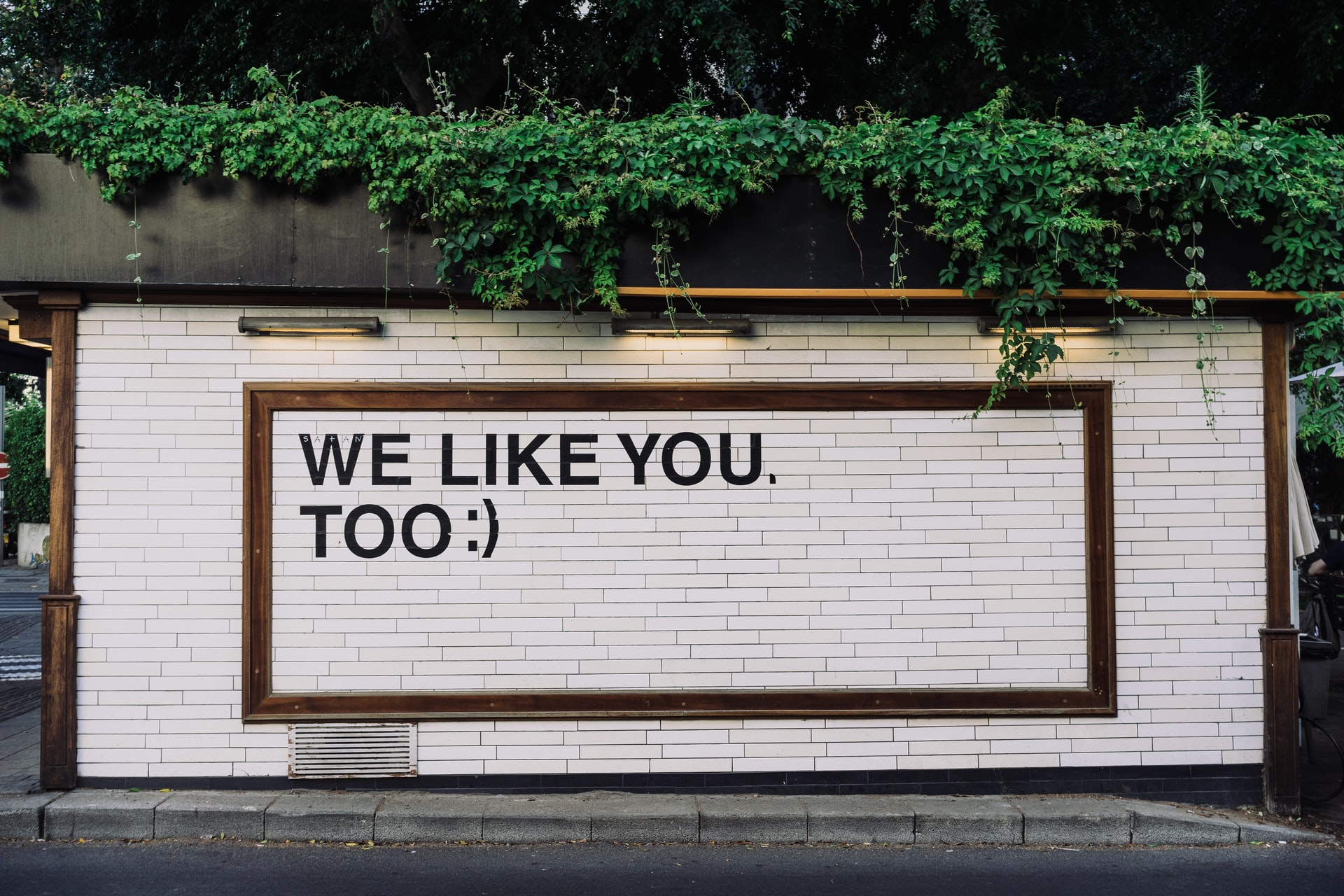 While a sign may look stunning in an online catalog or a shop, you never really know if it will work for you. Here are a few tips to ensure you have a sign that works for you, your family, and your home. 
Statement
Since this is a statement or rules sign, ensure your sign doesn't make an offensive or potentially harmful statement. Signs can land you in hot water if you have a derogatory or offensive phrase or message. Instead, go for a welcoming, fun sign that speaks to you, your family, and your visitors. 
Impact
Your porch rules sign needs to be visible but not so overbearing that people feel bowled over by the sight of it. Instead, look for a sign that is interesting, size appropriate, and colorful without being garishly colored. 
Match-Ups
Matching the theme of your porch rules sign with your porch décor is a great way to integrate or match your sign and your outdoor lifestyle. There's no point in choosing a sign that is so wholly "not you" that it sticks out like a sore thumb on your porch.
Porch Rules Signs Selection Criteria
Your porch rules signs should be suitable for your home, and since some of these signs can be quite costly, you want to be assured of long-term quality too. These criteria ensure you buy a quality sign you will love for years. 
Design and Lettering 
The wording of a rules sign is crucial. The font shouldn't be so fancy that it requires a second take to decipher the writing on the sign. Instead, the lettering should be clear, easily legible at a distance, and appropriately sized to be read when not yet on the porch.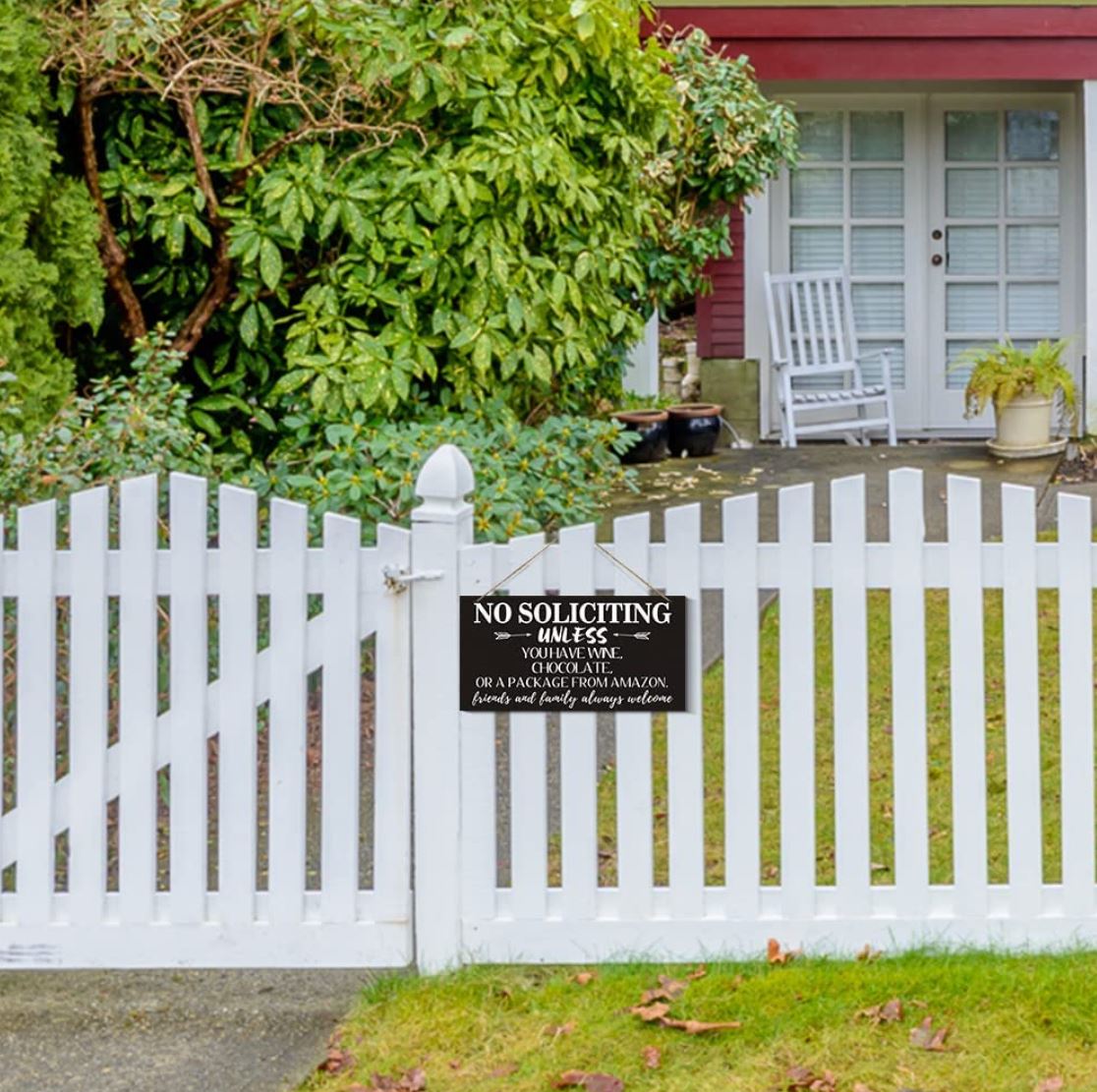 Letters that contrast in color to the background are a great idea. Three-dimensional lettering can work, but ensure the sign doesn't become too busy. 
While a rules sign will focus mainly on the rules, other elements such as birds, rocking chairs, and houses can add visual interest, though these shouldn't dominate the lettering. A good rules sign will have some sign background open and won't try to cram as much wording into the small space as possible. 
Quality 
The sign may cost you a substantial amount or be cheap, but it should be quality. Nobody wants to stick the cheapest plastic sign they can find on their front porch. Imagine how tacky that would look. 
Search for signs made from quality materials like wood and metal. If a sign is made from metal, there should be holes where you can insert bolts or screws to attach it to the wall or a hanging wire given. 
Wood signs should be made from quality cedar or redwood, as pine is not a suitable outdoor wood surface when exposed to the elements. Sealing wood correctly to prevent mold and water damage is also essential to the quality of the sign.
Durability 
The overall quality of the sign will contribute to the durability of the sign. Signs made with poor construction techniques like glue-only corners on wood frames will not last, and these will soon start to look sorry. 
Waterproofing and protective coating to preserve the lettering on the signs are all needed for a durable finish. 
Visual Impact 
A sign must be memorable, or what's the point of putting it on your porch? The overall look, wording, and design need to contribute to making a sign with an excellent visual impact. Whether the sign is funny or serious, your sign needs to be meaningful to you.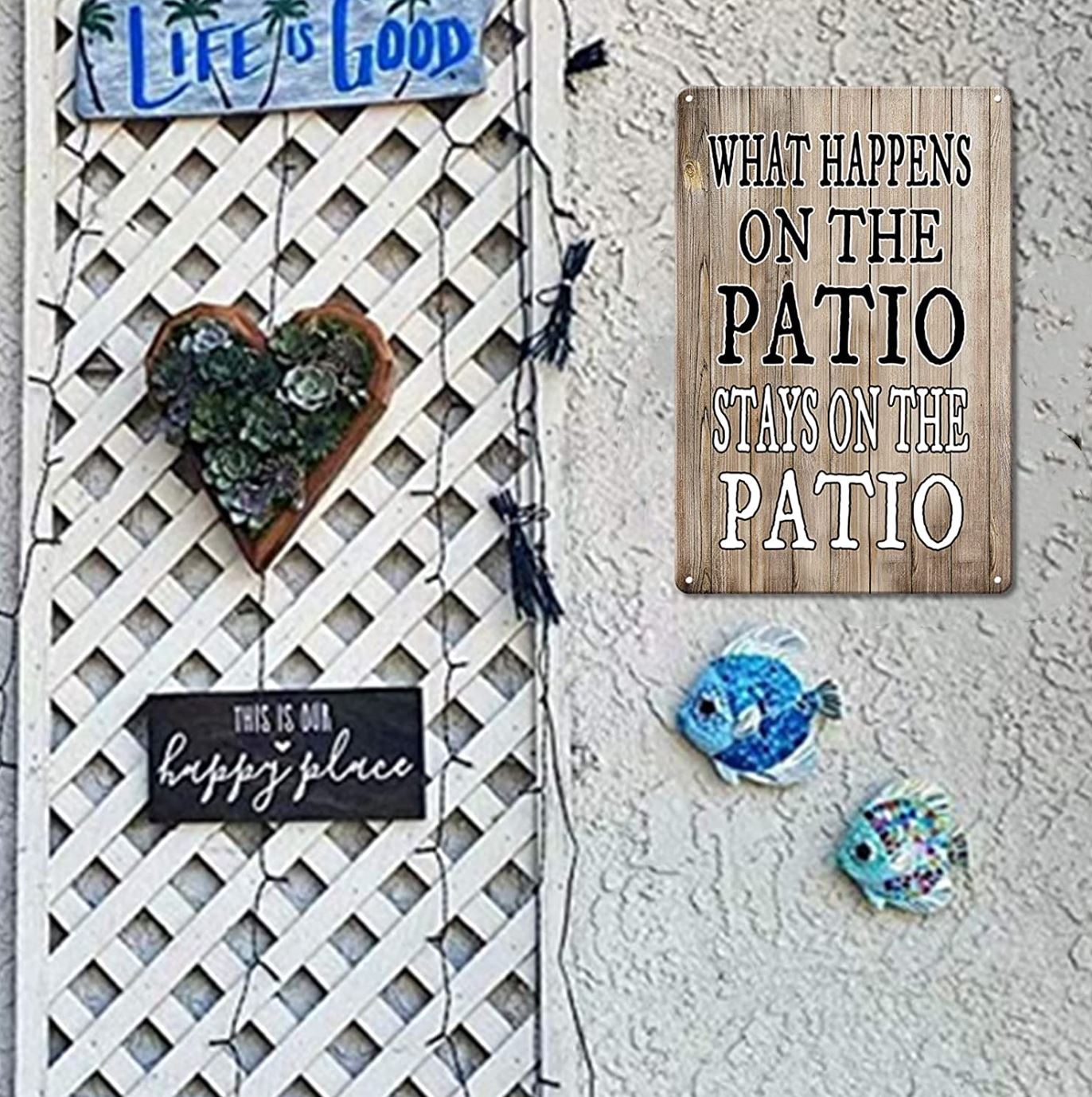 If your family is more the Sunday-churchy kind of people, hanging a sign with rules that say "bring your own drink, but the friendship is free" may not be appropriate. Don't go against your character with a sign. Instead, use the visual impact to create a meaningful and truthful visual product. 
Originality 
If the signs on your porch are generic samples of the signs that sell for a dime a dozen online, your porch will seem a big cliche. Instead, be sure the message and wording aren't some generic platitudes instead of a gutsy and original sign. 
Cost
Signs tend to fall in the affordable category when ordered online, but several signs may not justify the cost of purchasing them. Nobody wants to spend hundreds of dollars on a sign that may not be a permanent fixture for their home. 
The cost of a sign needs to be justified by the expense of purchasing and shipping a sign. Spending money on a sign that is not nearly as powerful as you thought will be a disappointment. 
The 9 Best Porch Rules Signs 
Adding a classic sign to your porch with helpful hints and rules to help you enjoy your time socializing as the world around you spins just a little slower is a great idea. Here are the best porch rules signs that tick your porch rule sign requirement boxes. 
Best Chalkboard-Style Porch Rules Sign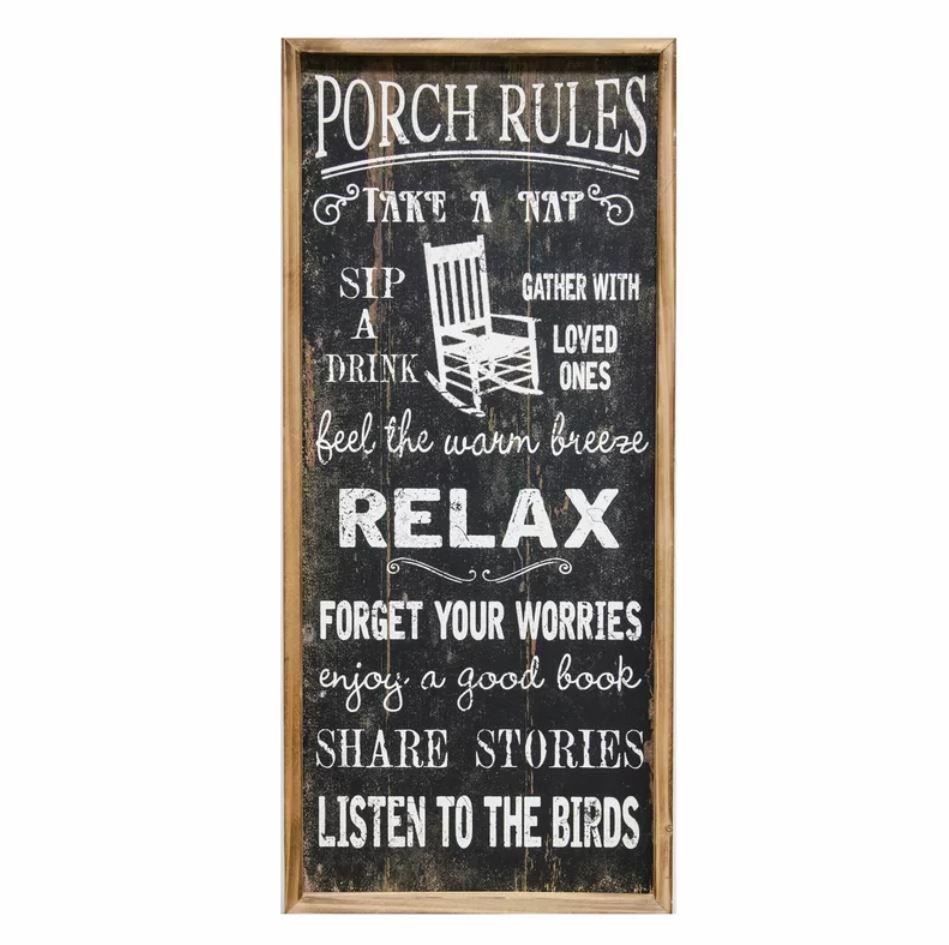 Something romantic about an old-fashioned chalkboard-style rules board appeals to me. I love the Porch Rules – Picture Frame Textual Art on Wood by August Grove. 
The sign is elegant and old-school. It has all the appeal of the rules you grew up with as a child, except these rules are instructions on how to live a more straightforward life while hanging out on the porch. 
Pros
Distinct farmhouse feel 

Wooden frame 

Printed text

Wooden slats painted in black paint make for good use of natural materials
Cons
The sign is not painted with a weatherproof treatment and will fade in direct sunlight

Water exposure can damage the sign and flake off the paint
With the retro rocking chair on the board, it isn't a stretch to imagine these rules outside a saloon during the days when the West was still wild. The faded character complements the old-world sign. 
See also: Ultimate Farmhouse Decor Ideas
Best Simplistic Porch Rule Sign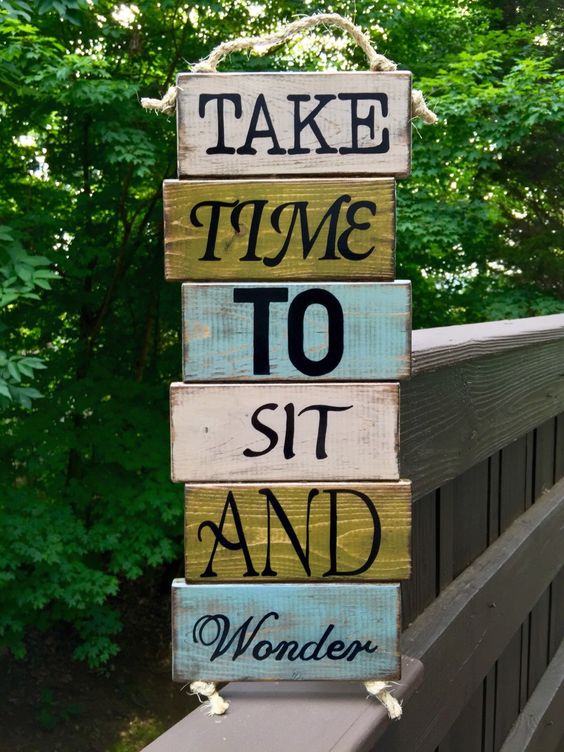 Choosing something simple can make a meaningful sign. The Take Time to Sit and Wonder sign is ideal for porches with wooden panels and antique lights. The wood slats each accommodate a word in this simplistic rule sign. 
Pros
The simple rule that leads to contemplation 

Neat design that can be customized for different colors

The unique fonts per wood tile create a pleasant and homey look

If making this sign yourself, you can change the wording appropriately
Cons
Different sections can fall off the overall design if the tiles should fall

An idea only, and no boards like this are currently for sale—though you can easily make this sign yourself and in your preferred colors
A simplistic statement like taking time to sit and wonder is ideal for building a mission statement to share with friends who visit with you on the porch.
Best Triple Instruction Rules Sign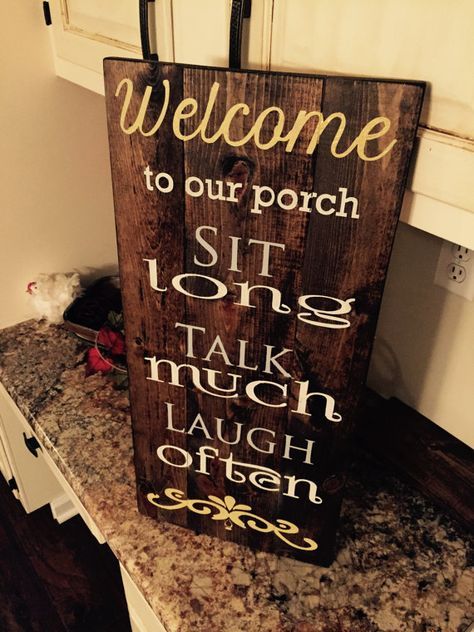 Things work better in threes, so why not have three rules or instructions for your guests with this Sit, Talk, Laugh rules sign? The wood combined with a quality vinyl print makes this sign durable and very classic.
Pros
The sign combines a welcome and rules into one

The unique font usage gives the sign a classic feel

Vinyl font print is durable and easily seen and read

White, gold, and silver or gray colored font adds dimension
Cons
With an unsealed sign, the vinyl print will quickly fade or become damaged

The board requires correct sealing to ensure the sign remains in good condition

It can't be installed in a part of the porch that gets excessive sun or rain
The three basic rules or requirements of the porch are made evident in this sign—sit, talk, and laugh—clearly defining what happens on your porch.
Best Pet Rules Porch Sign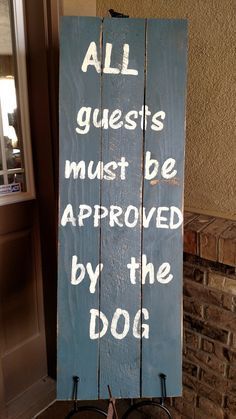 While most dog owners have probably invested in a "warning: dog bites" sign, this can be an ugly sign that intimidates visitors. However, the "Must Be Approved by Dog" sign is a fun variation on these, giving a clear rule for the porch. 
With this simple sign, you encourage your visitors to make an effort to be accepted by your dog. At the same time, you warn people to be aware of the dog. 
Pros
Easy to make the sign yourself

It can be made with recycled materials 

Can be hung or placed on a wall
Cons
The white print or painted letters look like they will fade over time

The sign doesn't appear to have been sealed with a sealant

The large sign can take up loads of floor space
The "Must Be Approved by Dog" sign has some clear rules to obey in a pet-friendly home. This is an ideal sign to give as a gift to a pet family. 
Best Metal Porch Rules Sign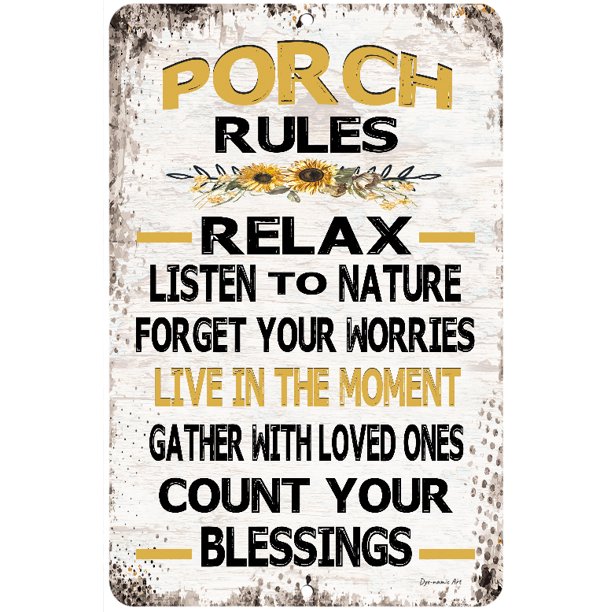 Metal is an excellent material for porch signs as it is more durable and weather-resistant. The Dyenamic Art Porch Rules Sunflower Metal Sign Farmhouse Gold Decor is a great example of a metal porch rules sign. 
Pros
Stylish design with faded background and flower arrangement with lettering

Available in two sizes of 8 x 12 inches and 12 x 18 inches

Aluminum metal is rust-proof

Predrilled holes for mounting

UV protective coating to preserve print
Cons
Some of the letterings become lost due to the closely confined print of the majority of the words

Aluminum can scratch the surfaces near the sign if not correctly fitted
I really liked this sign. It is elegant and gets the message across. It is also like a blessing you wish to visitors and a list of instructions. 
See also: Best Black Porch Swing Ideas
Best Basic Porch Rules Variation Sign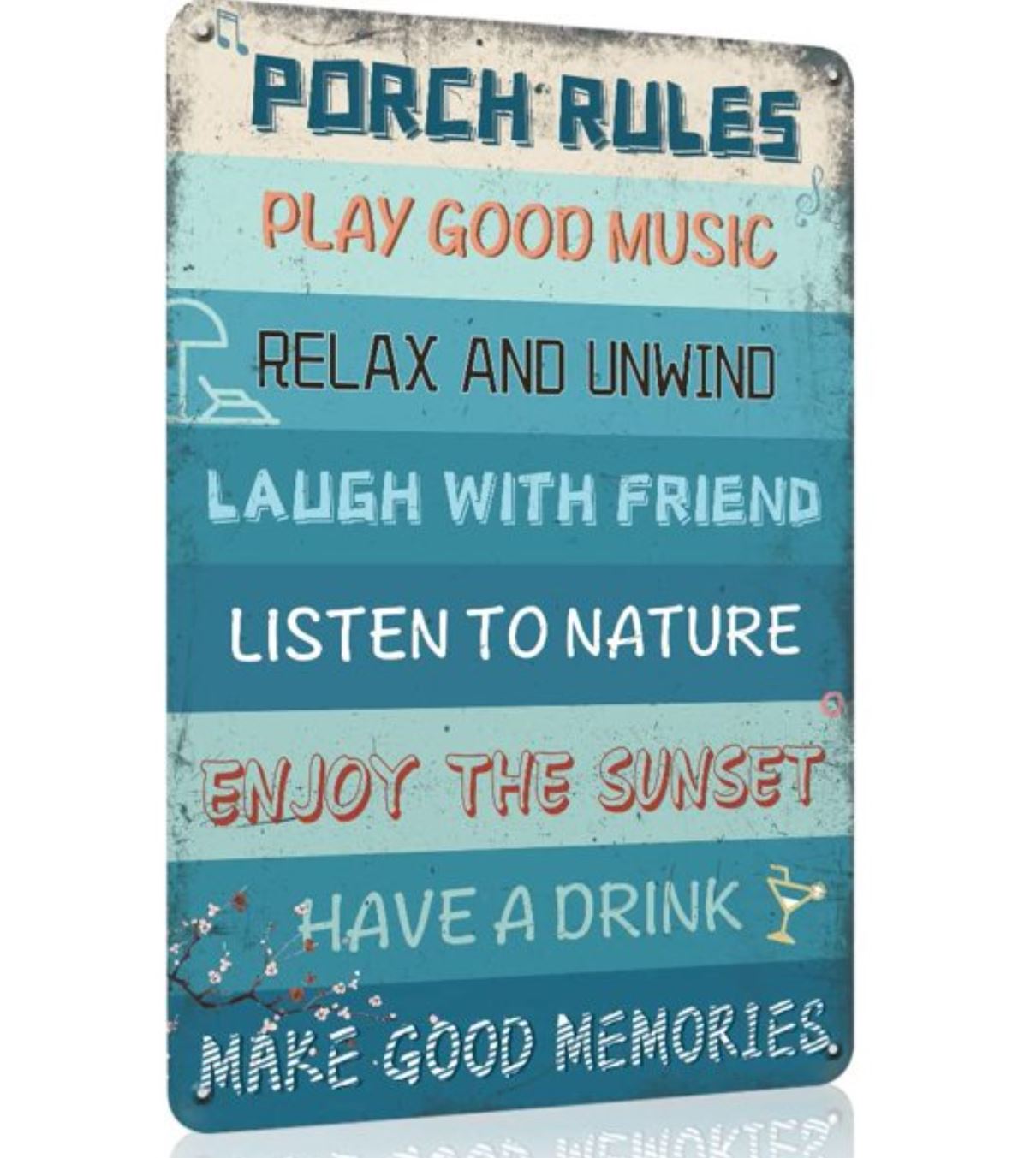 A variation of the more universal porch rules signs is the Porch Sign, Outdoor Signs for Porch by Muchenggift. This sign is lightweight, easily shipped, and durable. 
Pros
Made from quality aluminum 

Clear printed lettering 

Predrilled holes
Cons
The faux faded edges of the sign can begin to look dirty
This sign has more of a beach house "feel" than a porch sign "feel." 
Golden Rule Porch Sign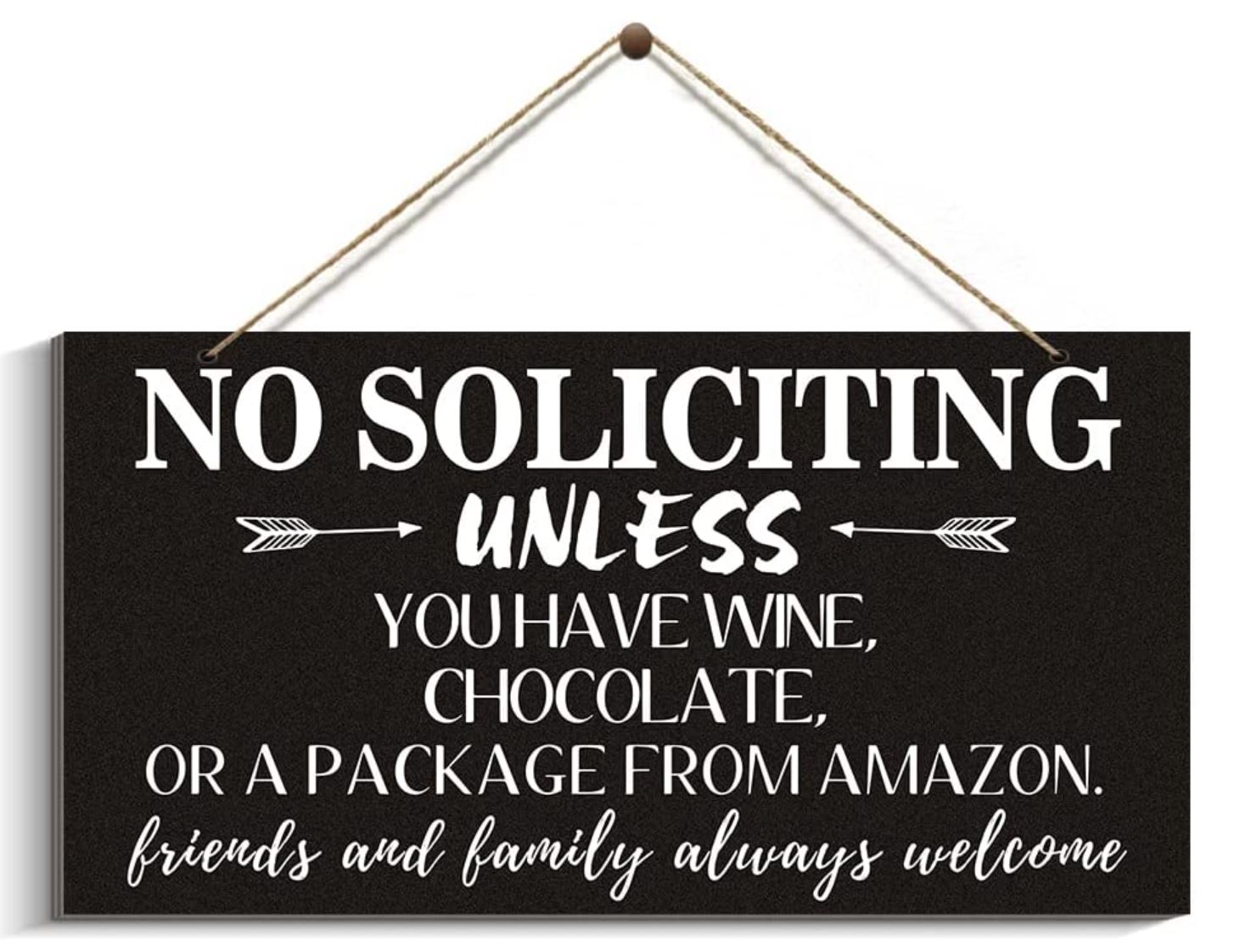 Porch signs can also serve as a warning rule. The Creoate No Soliciting Sign for Home, Funny Sign for Porch Outdoor Decor has a witty take on just who you will receive on your porch. 
Pros
The humorous message that won't give offense

Reveals the owners' interests (wine, chocolate, and shopping)

Easy to mount, though the sign tends to hang skew
Cons
It only comes in black

Board, not metal, so the sign isn't waterproof
This porch rules sign is sure to become a talking point among your visitors with humor and some good sense. Having fun is always a good idea with porch signage.
Best Funny Porch/Patio Rules Sign
The Funny Metal Tin Sign Patio Porch Signs Patio Decorations Outdoor is a warning and a rule. Take care to leave what is discussed on your patio—on your patio. While a patio isn't the same as a porch, these terms are often used interchangeably. 
Pros
Mounting holes for four screws are pre-drilled

Funny two-tone printed rule

Very affordably priced
Cons
Made from tin metal, which can rust

No UV-protective coating, so the print will fade
While this is an adorable sign suitable for the type of conversations that happen on porches, it is not the best quality, so avoid placing it in high sun or rain.
Best Porch Rules Decal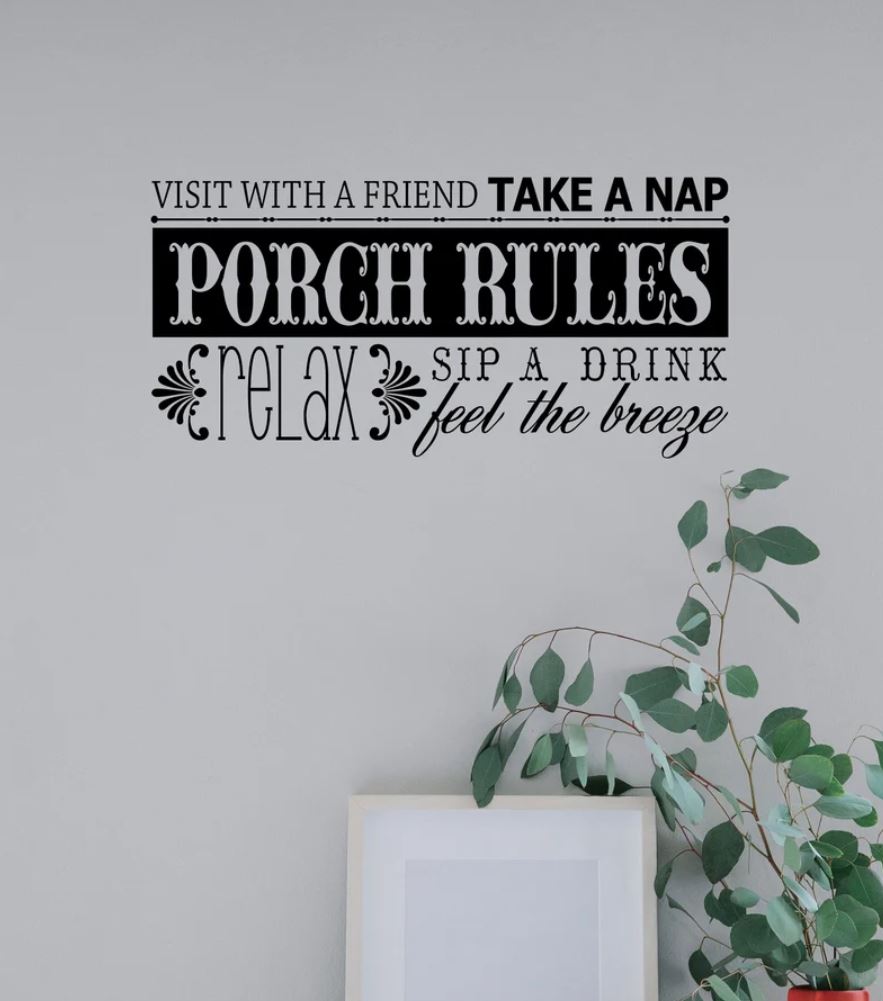 A decal isn't strictly speaking a sign, but it can provide rules to your guests more modernly if you have a wall that's plain colored and smooth enough to attach the decal. The Porch Rules Wall Decal Graphic is an excellent example of this. 
Pros
Eye-catching design

Unique use of fonts

Very affordably priced
Cons
It will only show up on plain, smooth walls

Sun will fade the vinyl decal
I like the impact this decal sign can have on a small-sized patio that's been decorated in a minimalist style. Or complement it with a white porch swing.
Porch Signs FAQs
Question: What type of wood do you use for a porch sign?
Answer: Redwood or cedar wood is popular as these types don't warp or go moldy when used outdoors. Pinewood is too soft and will spoil over time. Combination woods are not weatherproof and will disintegrate if it gets wet. 
Question: How do you make your own weatherproof outdoor porch rules signs? 
Answer: Porch rules signs often contain quite a bit of lettering, which can be a problem to hand paint. Instead, use a plain colored wood, metal, or PVC board to layer printed vinyl logos and text or transfer lettering. Once the print is secured, add a layer of clear spray lacquer or paint with a transparent layer of acrylic varnish or clear coat sealant. 
Question: What kind of rules are popular for porch rules?
Answer: Porch rules are usually not serious rules that need to be obeyed; instead, these are suggestions you make for guests to enjoy their stay with you more. Rules can also include helpful hints on making the most of your porch, such as "sit, relax, breathe, and watch the birds."
The Last Rule
Your porch signs should be an extension of your home. Using porch signs is an excellent way to create a little order, share your personality and creativity, and get the giggles going before your visitors even step inside your home. 
Keep quality in mind when you decide, as the porch sign will set the tone for the rest of your home. 
Recommended Reads: