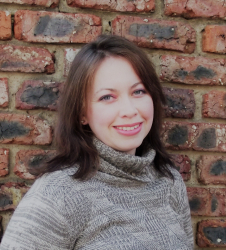 Latest posts by Talitha vanNiekerk
(see all)
The front porch is your home and family's name card. It's the first thing people see when they visit your home. What they see shapes what they think of you, and it can create a bad impression. A simple welcome sign can make all the difference to help invite guests in, let them know what your home and lifestyle are like, and prepare them for the kind of welcome they can expect. 
Whether you want to make your own welcome sign or buy a quality welcome sign, there are many great ideas out there. From plain welcome signs that are bright and colorful with a large font "welcome" to odd-ball signs that take a second read before giggles ensue, your welcome sign needs to be as unique as you and your family are. 
My Bottom Line Up Front for the Best Welcome Signs
With so many unique welcome signs on offer, it is hard to decide which is best, but my bottom line choice is the Front Door Decor Door Hanger Welcome Wreath.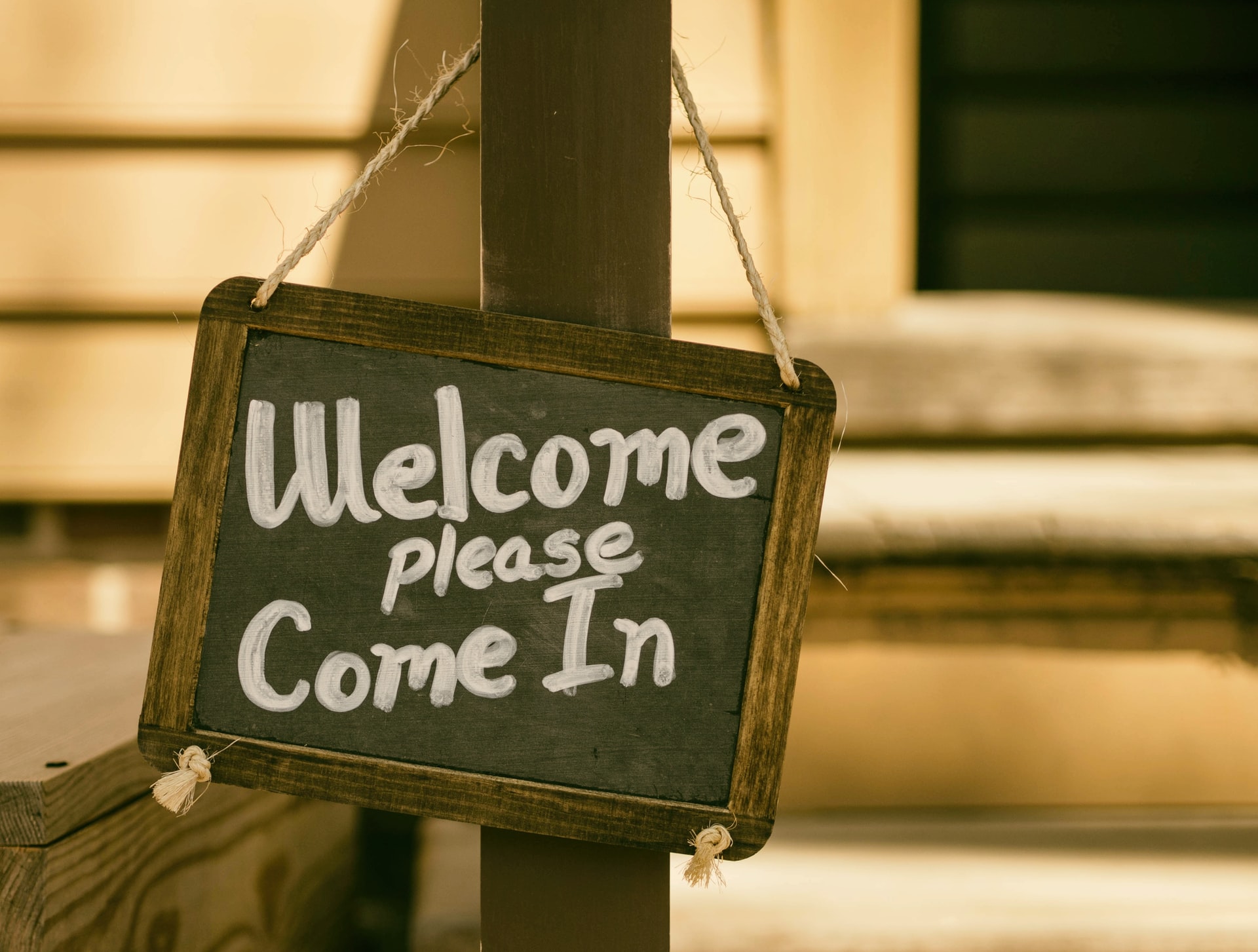 Since I'm a dog owner, I adore the simple, elegant, and oh-so-funny welcome sign with the white dog paw prints on a black field.
My Top Picks Up Front of the Best Welcome Signs
Tips for the Best Welcome Sign
Choosing an appropriate and meaningful welcome sign can be challenging. There are a lot of signs out there, and you can make your own welcome sign too. These tips can help you when you enter the welcome world of porch signage:
#1. Understated Is Best
While you may want to jump at the brightest, most hilarious, eye-catching sign you can find, it is best to opt for a more understated welcome sign. Remember that not everyone has the same sense of humor you do. Instead, go with a unique functional sign that won't offend anyone or cause a stir in your neighborhood.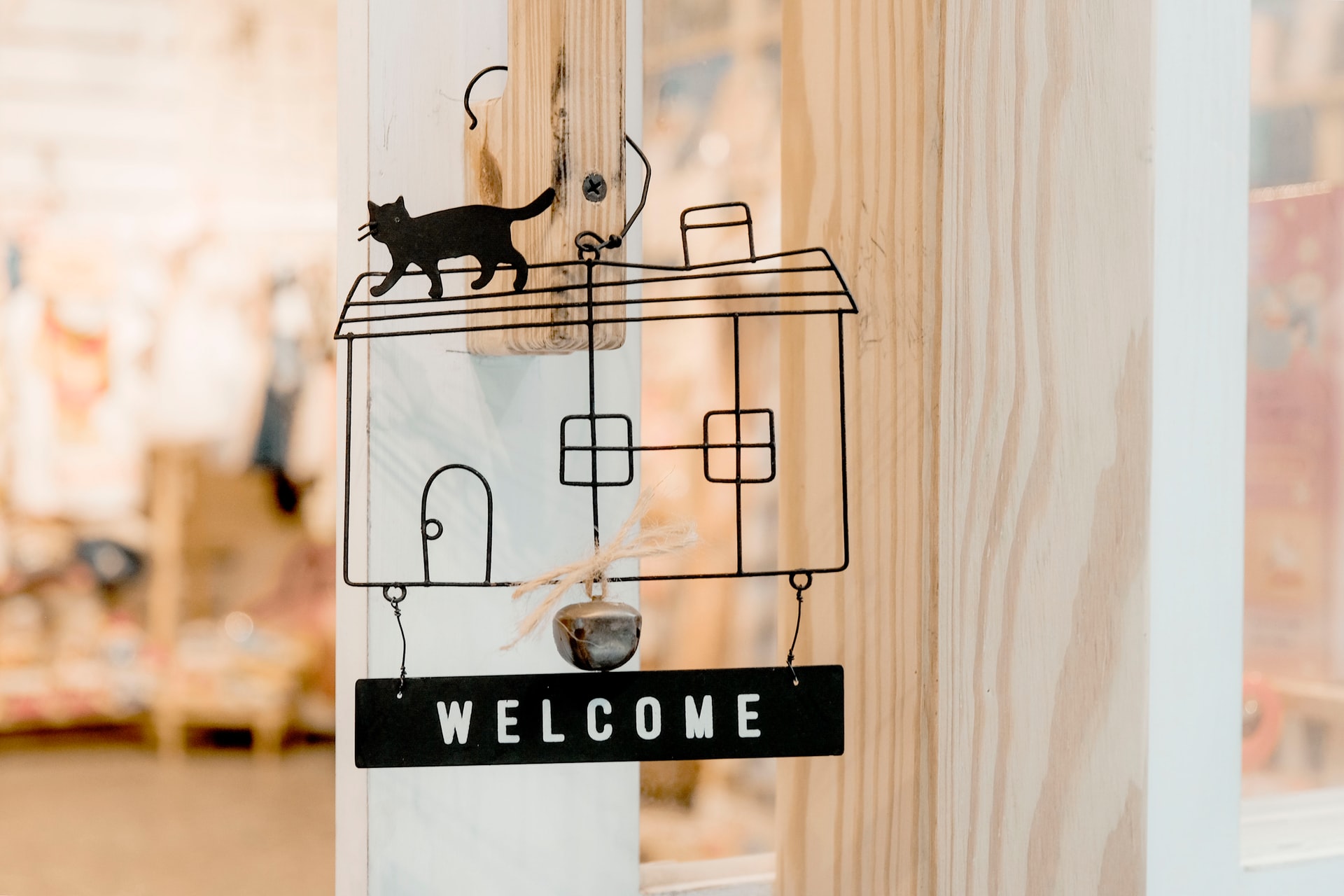 #2. You Will Tire of It
Yes, that HUGE sunflower sign with the BOLD "Welcome" printed on it may look stunning in the decor shop, and it will be really grand on your porch … for a few weeks. 
Then, as your eyes get used to it, you won't think it is so impressive anymore. Suddenly, you will begin dreading the first few steps up the garden path as you approach your front door. Your door is no longer welcoming; instead, it's become a giant flower that devours you as you walk up to the front door. We get tired of big and bold things.
#3. Don't Spend a Fortune on It
Never spend a fortune on a sign that won't be there forever. Our tastes change, and we move on from one theme to the next. While you may love a Halloween welcome sign, it doesn't mean you should spend hundreds of dollars on one just because it's Halloween. 
Selection Criteria
Choosing the right sign for you is about what appeals to you, what you can afford, the type of materials used, and the dimensions of your porch. After all, there's no point in choosing a pillar sign when you live in a walk-up apartment building where you don't have a patio. 
The following criteria will help you choose the best welcome sign for your home, lifestyle, and family. 
Appearance
You're not going to buy an ugly welcome sign, so don't even look at anything you don't find beautiful. The welcome sign will become part of your home's character, so it needs to be at least visually satisfying, if not attractive. 
Consider the colors, clarity of the wording, and the use of texture and unique materials. You want the welcome sign to be something people will remark on or smile at as they knock on your front door. 
Style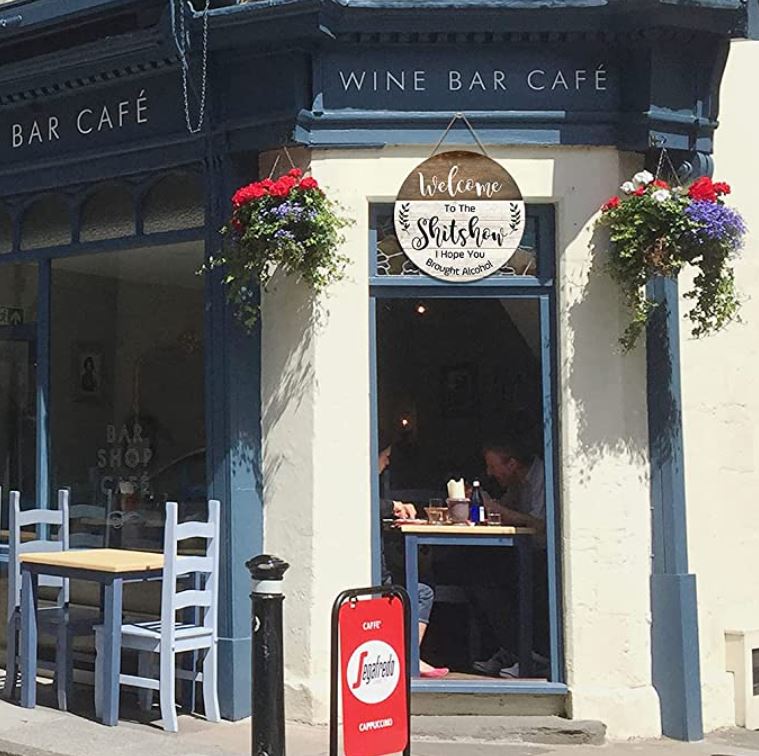 Choose a style of decoration on the welcome sign that is appropriate to your taste. If you hate flowers, you won't select a floral welcome sign simply because it's a trending look. Instead, choose a style that matches your home, suits your lifestyle, appeals to your unique aesthetic, or is highly practical. 
Message
It's fun to play around with a clever font until the wording no longer shows clearly, causing miscommunication. If the welcome message is longer, be sure that all words are clear and easily read. When the print becomes cursive, ensure it is still legible and makes sense.  
Suitability for Your Porch or Front Door
The design of your welcome sign must match the feeling of your porch or front door if you don't have a porch. This includes ensuring the welcome sign is the correct scale for the porch. If your porch is a six-by-five foot space, getting a porch welcome sign that is three-by-four feet in size isn't appropriate. 
Your style will also influence your home decoration and appearance, so choose a suitable sign that offers the right message while matching your home's facade. 
Match to Your Lifestyle
If you're a rather conservative homeowner, you wouldn't want to hang a welcome sign with a dark humor message or joke. However, for those who live without a filter, a simple "welcome" may not cut it either. 
Your welcome sign should reflect your life, what you do most days, and your family's character.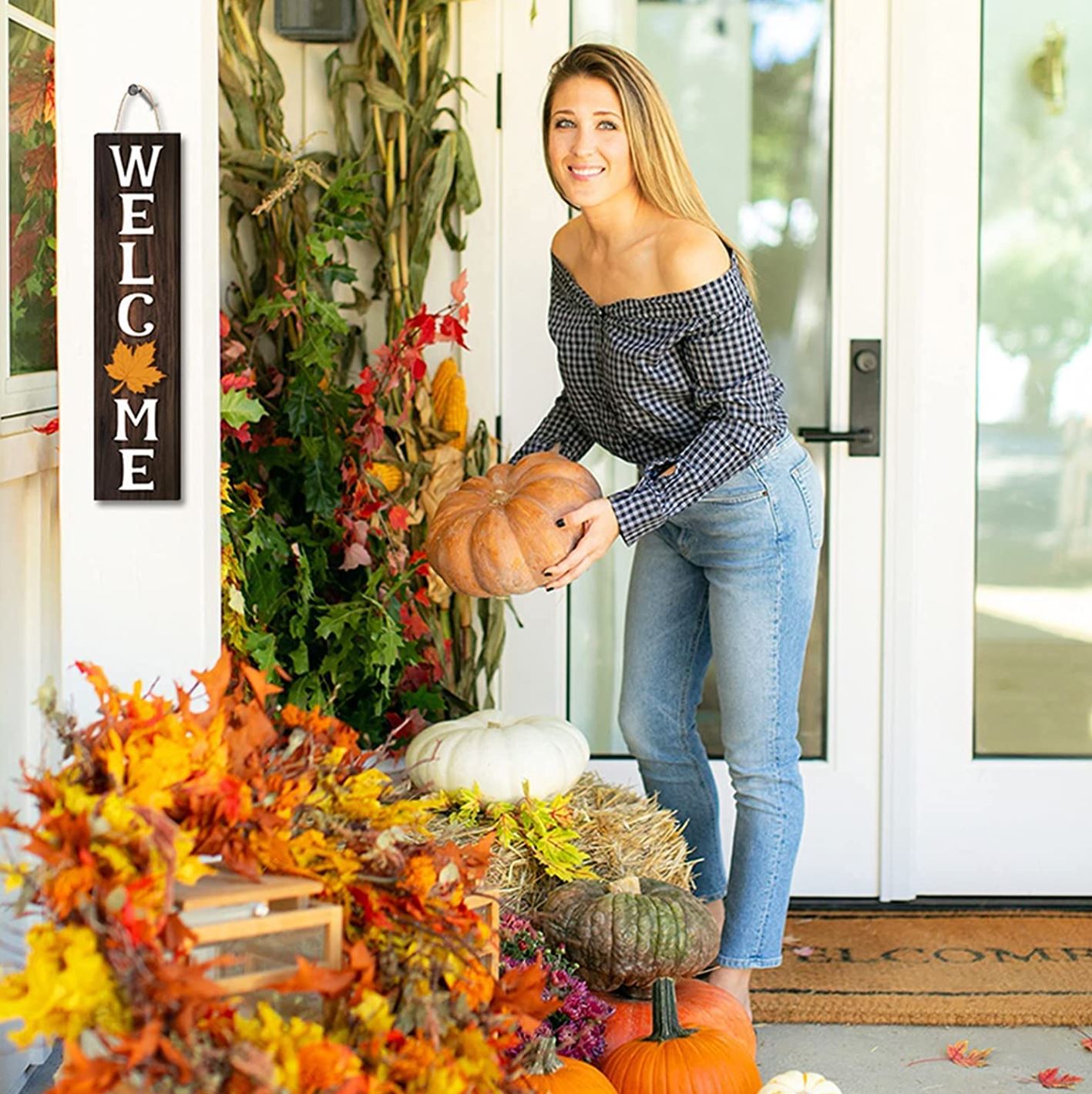 Humor
Funny signs are always a hit. However, if you tire of the same old story, you will likely tire of the same old joke on your humorous welcome sign. Instead, keep your humor scaled down to make for an entertaining welcome sign without trying too hard to be funny.
Technique 
The method used to make the welcome sign will determine whether you like the sign or not. If you are an arts-and-crafts person, you will love handmade signs filled with little details that are glued, stapled, or tied onto them. 
However, if you like high-tech, you'd prefer the high-tech signs made with laser cutting, stenciling, and 3D printing.
Quality 
Finally, the quality of the sign needs to justify the cost. A pillar welcome sign would be much more expensive than a simple hanging welcome board. However, if the pillar isn't made from solid wood, it can quickly perish and rot if it receives rain. Therefore, quality is essential when you are going for a permanent welcome sign. 
Consider the area where you want to use the sign. Indoor or undercover signs can be more elaborate and less weatherproof, while outdoor signs must be appropriately coated in a weatherproofing sealant.
The Best Porch Welcome Signs 
Considering the different welcome signs online, I was thrilled with these ideas and products.
Pet-Friendly Welcome Signs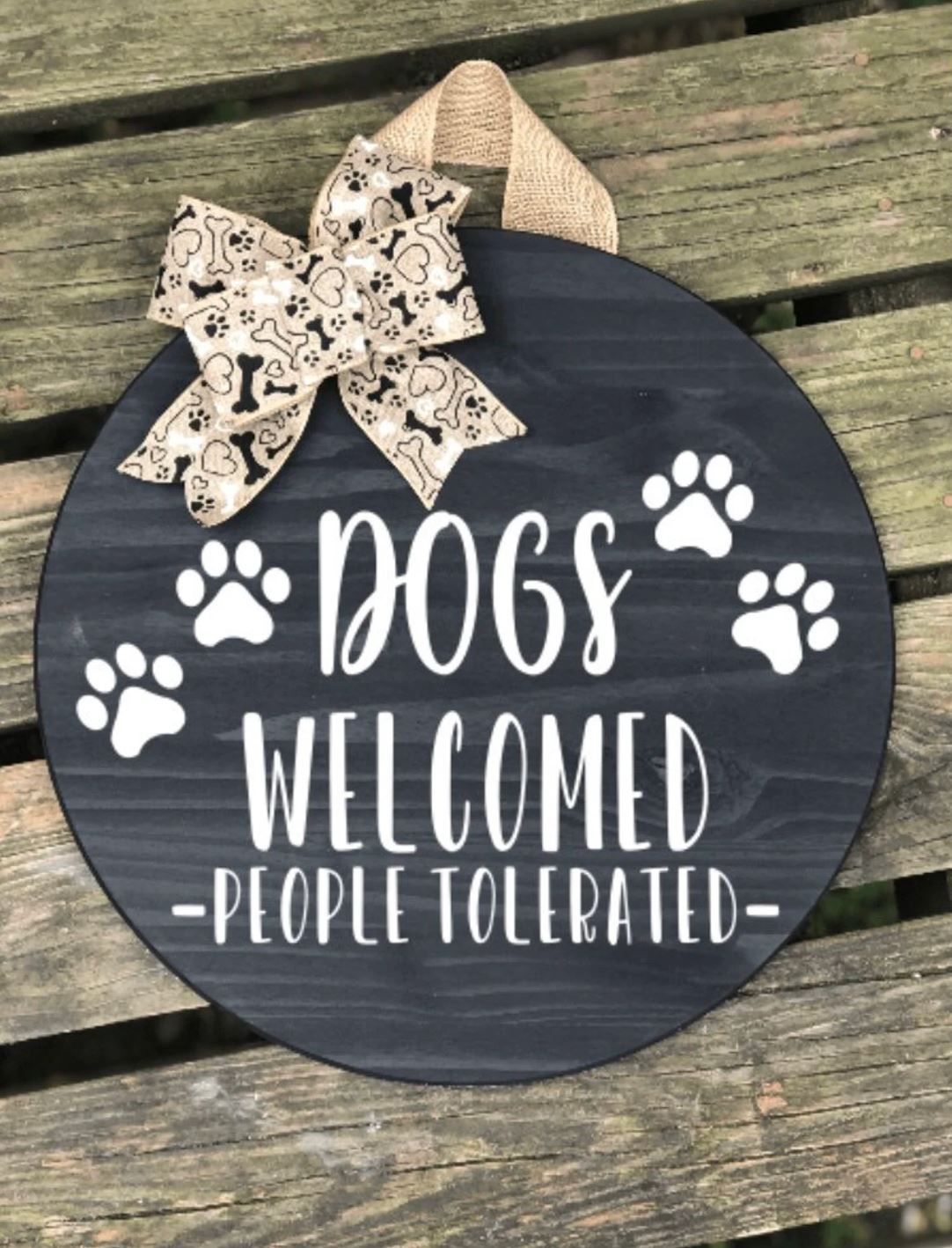 The Front Door Decor Door Hanger Welcome Wreath from Jade Ashley Decor on Etsy is a real winner. The sign is available in three sizes, from 4.7 to 7 inches in diameter, which gives you some choice in the impact you'd like to give the sign. A more prominent sign is more noticeable and visible from the road, while a smaller one is perhaps more modest and hints at your lifestyle choices with your pets. 
The plain background creates a peaceful surface for the white paw prints to feature on. Customize your sign by changing the ribbons, adding other pet-related decors, or perhaps even including some decorative bells. The "dogs allowed, people tolerated" sign is a witty gift for dog owners. 
Pros
Felt backed to ensure the door is protected from rubbing marks

Weatherproof sealant applied for longevity 
Cons
Limited sizes available 

One color type only
Interchangeable Signs 
The Interchangeable Mini Welcome Vertical Door Sign Wooden Indoor Outdoor Hanger with 15 Pcs Seasonal Replaceable Ornaments is one of the most versatile interchangeable signs I've come across. 
The vertical welcome sign has magnetic traction over the "o" position, where different themed slices are attached according to the season or event. This is a cost-effective way to update your "welcome" throughout the year. 
Pros
It comes with 15 different patterned slices

Allows for creativity as you can also create your own slices to add to the plate throughout the year with a few magnets
Cons
The magnets may fall off if the weather is poor or the sign is hung outside in the rain

Easy to lose the slices, which then nullifies the interchangeability appeal
Lifestyle Greeting Signs
The Welcome Sign We Do a Lot of Grillin Sippin & Chillin by Corner Avenue on Etsy is an instant winner when Independence Day celebrations roll around. The hand-painted sign is available in 22 different types of wood. 
Pros
It can be customized with different lettering

Plain backing allows the sign to fit in with any decor on your porch 
Cons
Lengthy wait from ordering to delivery, so order well in advance of the 4th, if you want to have this up at your home for friends and neighbors to feel welcome

The sign is quite large at 24 inches by 12 inches, which may not be appropriate for a porch, though you can always mount it at your gate 
Best High-Tech Welcome Sign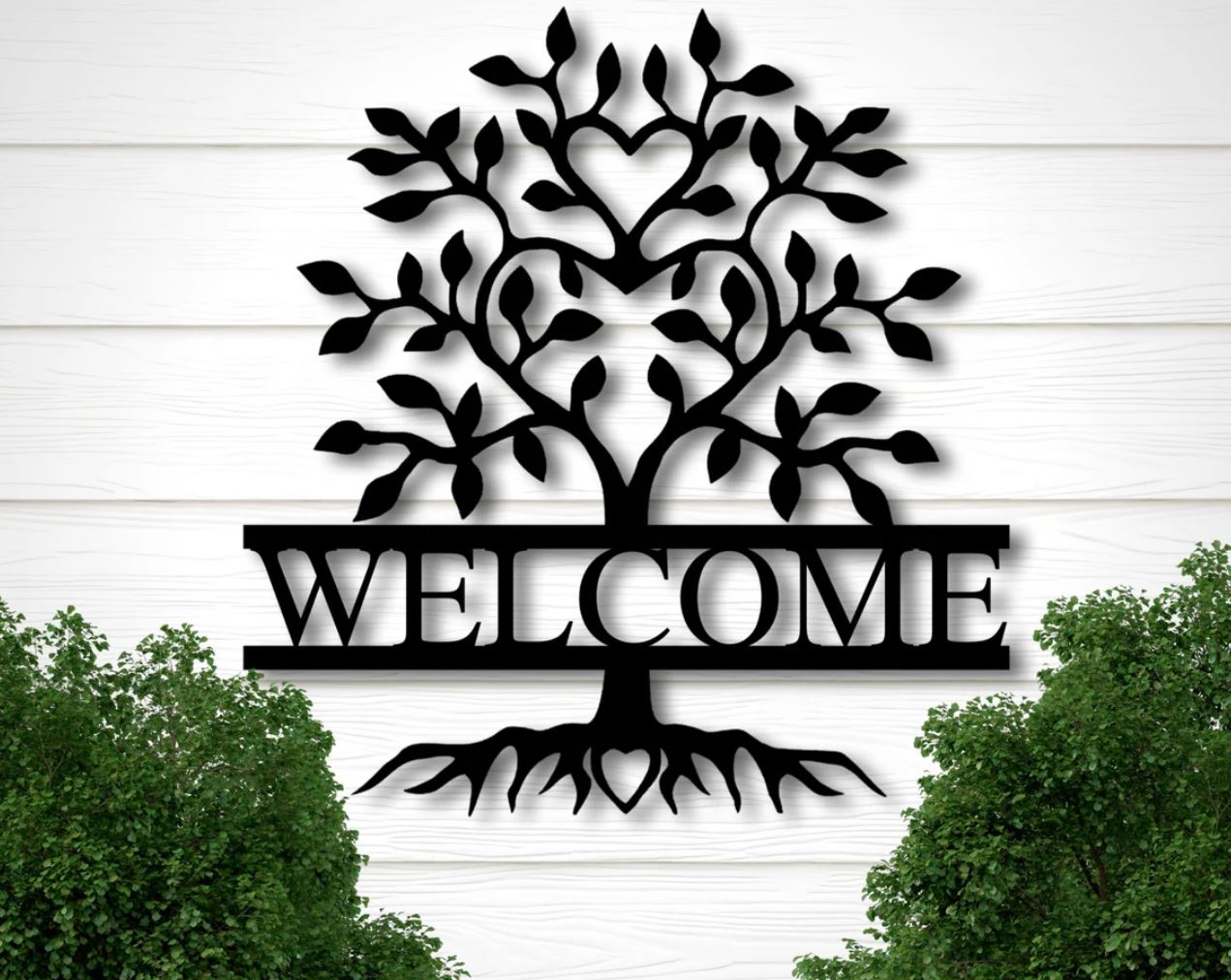 If you're looking for a high-tech sign, the Metal Welcome Sign for Front Porch Metal Wall Art Tree Sign by Your Wedding Place on Etsy doesn't disappoint. The metal laser-cut sign features a tree design with heart motifs, and the roots below the welcome section include the heart motif again. 
Pros
Neat finish and clear lines

A simple black powder coating over the laser-cut design is effective when mounted on neutral-colored walls

The sign is available in five different shades of metal, from bronze to red and silver
Cons
The design may be less visible over natural brick or stonework, so carefully choose where to hang this sign

No specific hanging or mounting system comes with the sign, making hanging a challenge
Family Tease Welcome Sign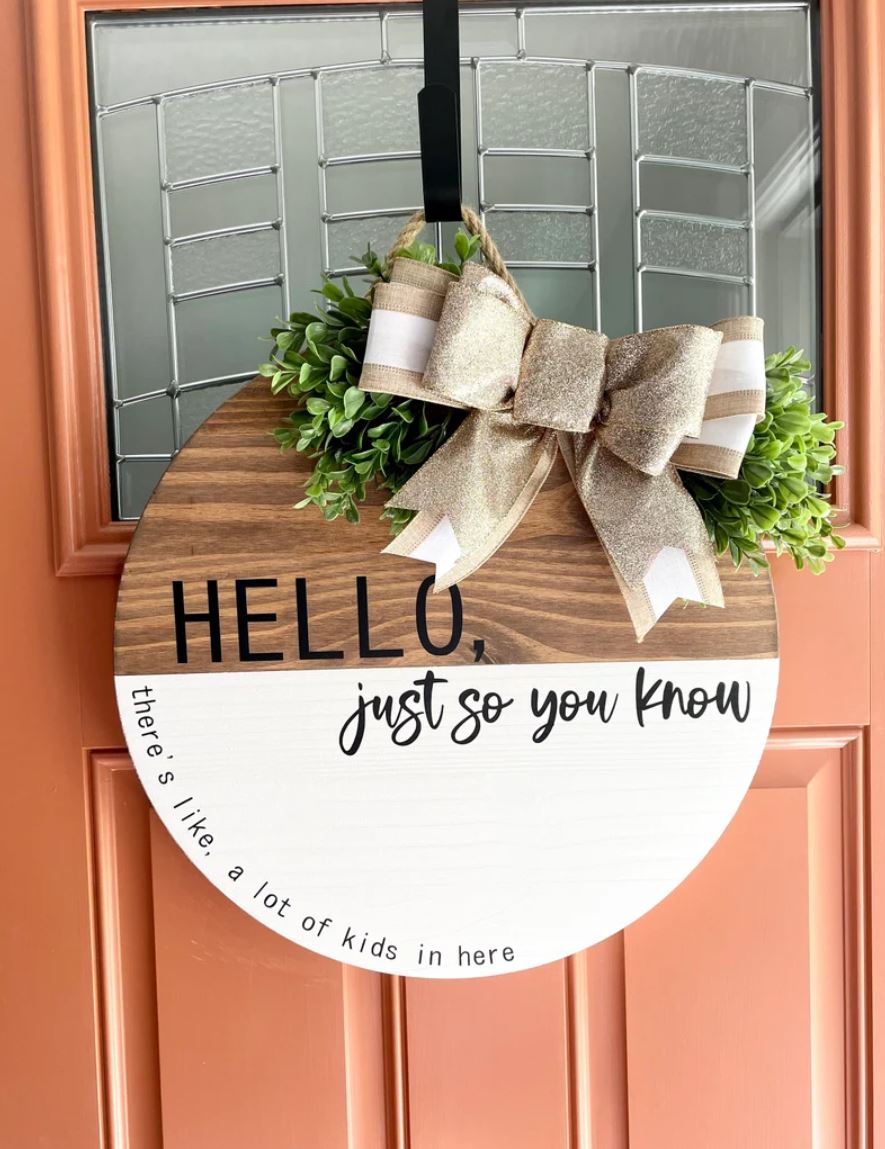 If your family is quirky or if you have a gaggle of rugrats crawling around your feet all day, then this Family Door Hanger, A Lot of Kids Door Hanger by CDubDecor is for you. The wood disc has a vinyl sticker to create the two-tone effect with the words "hello, just so you know: there's like a lot of kids in here." 
Pros
Short delivery time of 1-2 weeks 

18 inches in diameter, one inch thick

Fully stained backing for glass doors
Cons
Five pounds in weight, making it a heavier board 

Not weatherproof
Dark Humor Welcome Sign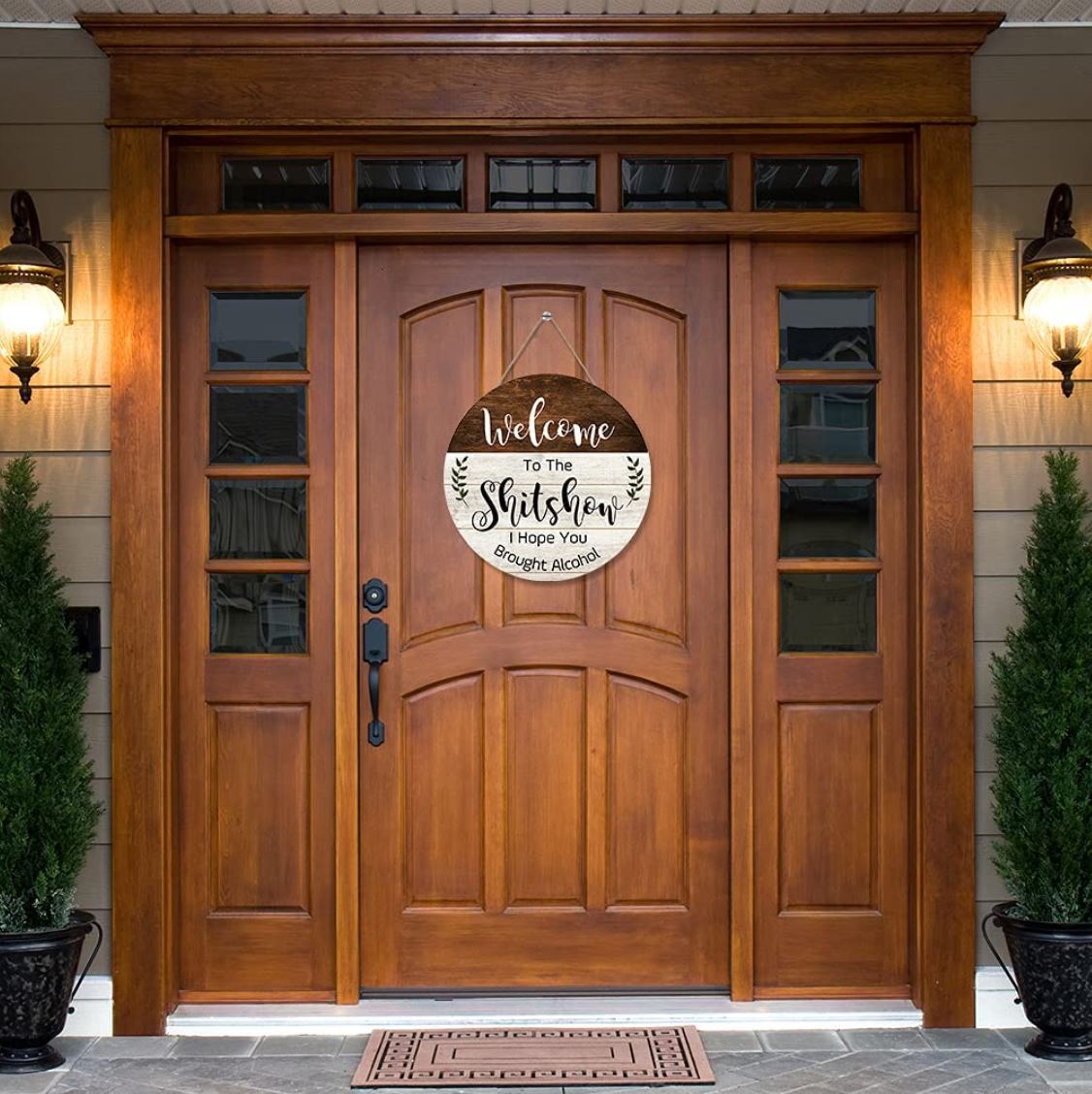 For a younger generation, particularly those fresh out of college or with a wild love of parties, the CHDITB Welcome to the Shitshow Wood Door Sign is ideal. The grand font hides the sting from the words "welcome to the shitshow, I hope you brought alcohol." The signage is applied with UV printing, making the sign durable and weatherproof. 
Pros
Clear coat applied over UV printing to ensure the signage doesn't fade

Natural rope hanger included, making hanging easy
Cons
Relatively large at 12 inches in diameter

The sign is lightweight, and it can easily blow away if not correctly secured
Porch Welcome Pillar Sign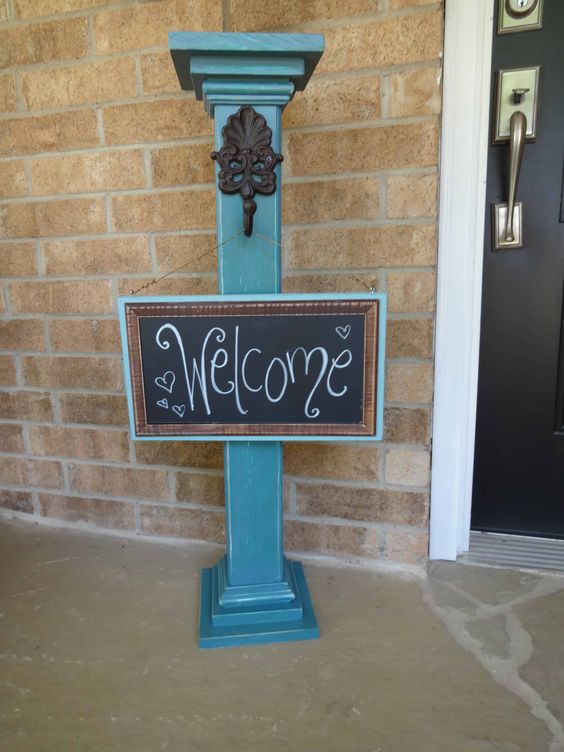 Pillar signs are always popular as you can customize these according to the season, what is happening in your life, and your tastes (which may change). The Hanging chalkboard welcome signpost is a great idea to consider. 
Purchase a wooden post or build your own out of stacking wood chair legs or pillars from your nearest DIY hardware store. Attach a precut sign board made from plywood or another suitable material like sheet metal and paint it with chalkboard paint. 
Let your creativity flow, and write a daily welcome message to invite visitors to your home. 
Pros
Easy to assemble 

It can be painted any color to match your home

A fully changeable message board that can be written with chalk or pasted with magnetic letters
Cons
Sign pillar can fall over if not correctly secured

Pillar can take up floor space on 

smaller porches
Seasonal Welcome Signs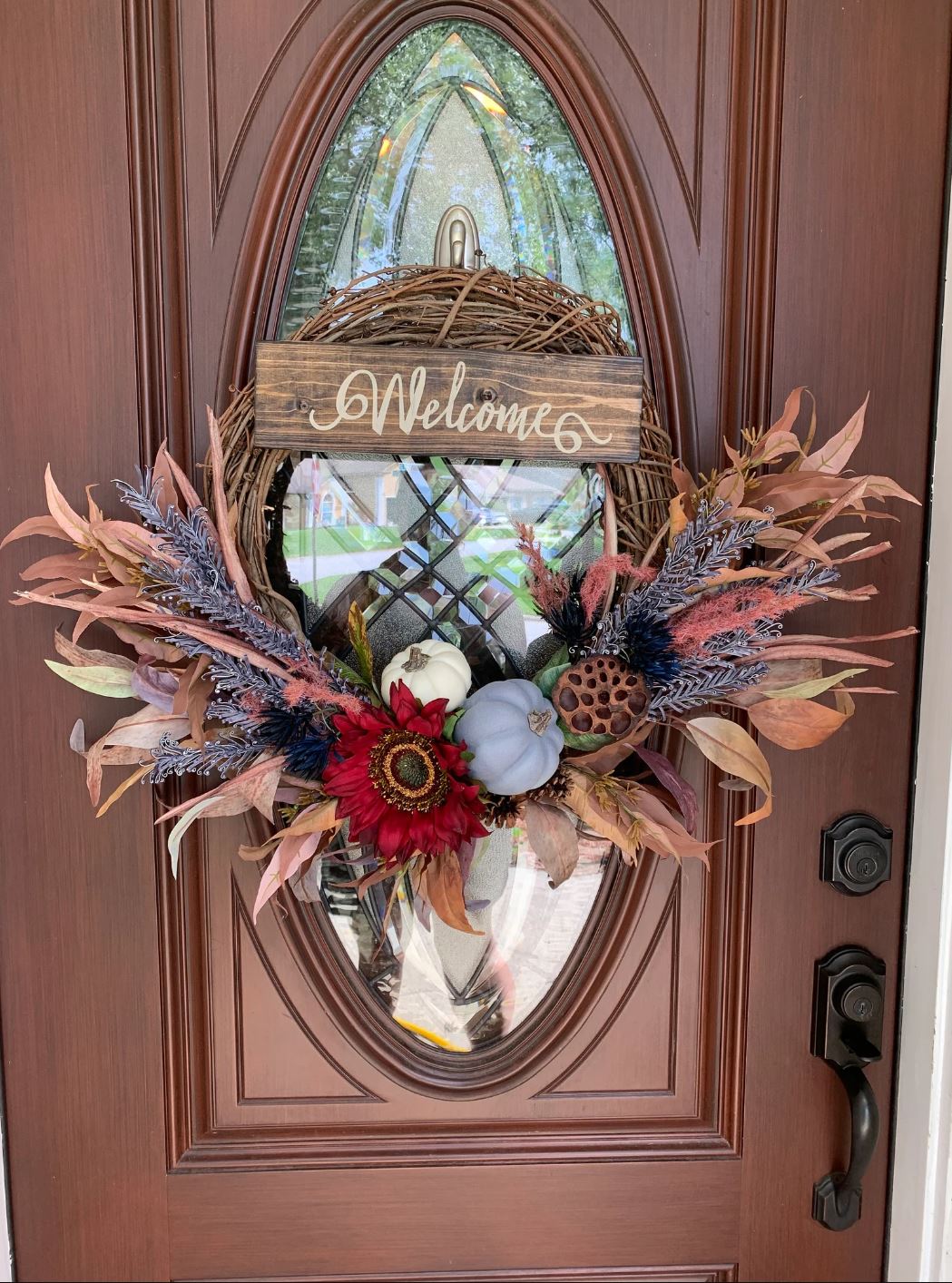 The traditional wreath is a welcome winner. This Autumn Door Wreath Modern Fall Wreath by FlowersNTwigsDesigns on Etsy is a great fall addition to your front door. The hand-painted welcome sign features at the top of the wreath, with fall-themed dried floral and leaves decorations that make up the bottom of the wreath. 
Pros
Ideal for a fall seasonal welcome

Each wreath is unique
Cons
The wreath is made from natural flowers and dried vegetation, which can become brittle with time and damage

Not weatherproof
Best Repurposed Welcome Signs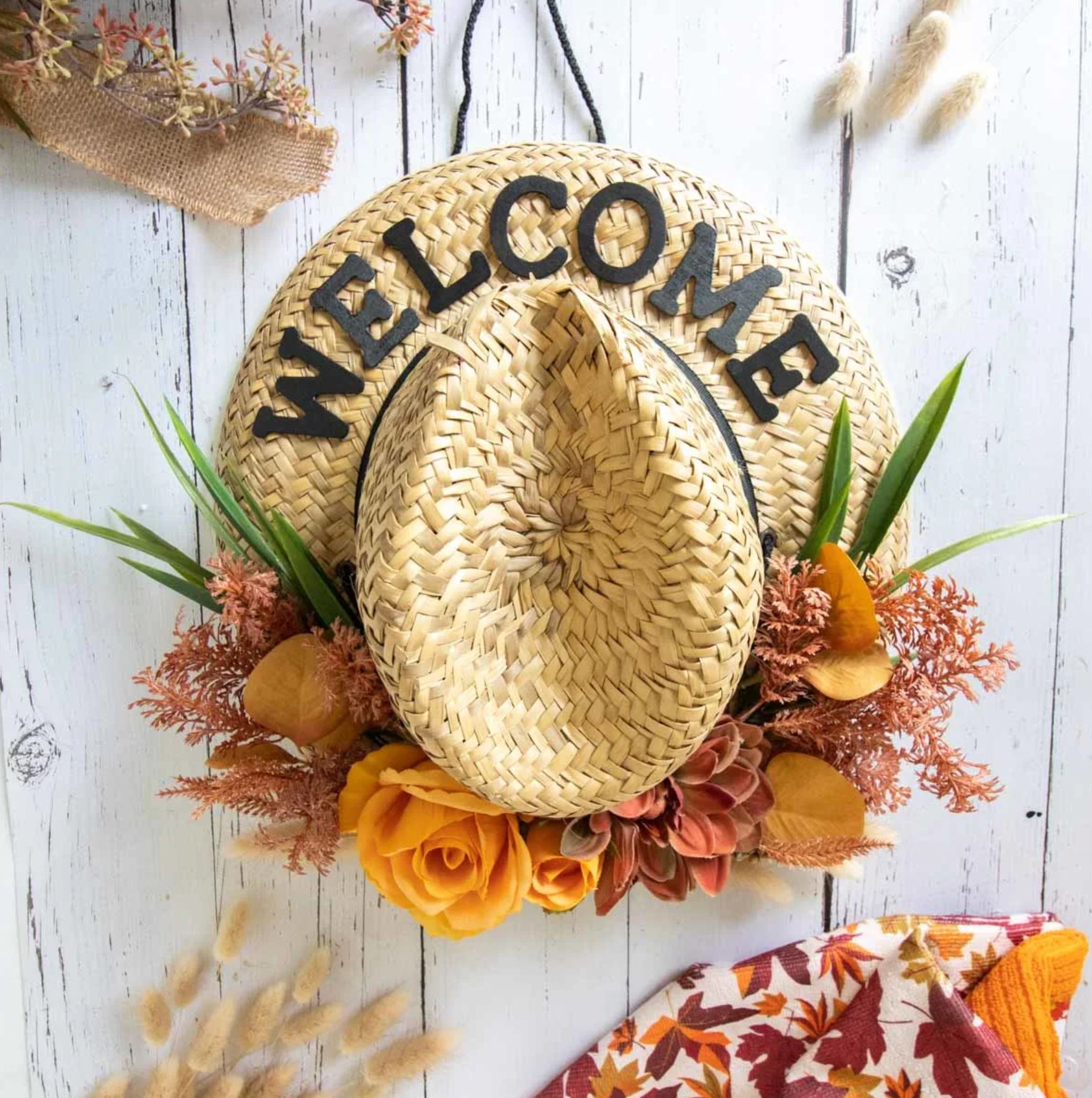 The final best welcome sign is to go all-in and repurpose a great home item such as a hat, old guitar, or even a wheelbarrow that you can change into an eye-catching signage option. The DIY Wicker Cowboy Hat Wreath is ideal for this purpose. The wicker hat forms a natural wreath shape with the addition of the word "Welcome" and artificial floral elements. 
Pros
Fully customizable according to your decor needs

Individual lettering can be used or hand-painted stenciling 
Cons
The repurposed item needs to be weatherproof for longevity

Seasonal wreaths require careful storage, which can take up space in your home
Porch Welcome Sign FAQs
Question: What do welcome signs mean?
Answer: A welcome sign is there to inform people they are free to come to your home. It should invite your visitors inside, while it can also give the visitors a taste of what your home is like inside. 
Question: What type of wood is used for welcome signs?
Answer: Because of exposure to the elements, the best wood for making a welcome sign is cedar wood or redwood, as these are mold-resistant. 
Question: How do you determine the size your welcome sign should be? 
Answer: The distance from your porch to the road ultimately determines your welcome sign size. If your home is close to the road, you can opt for a smaller sign as people will easily read it. However, if your home is set back on your property and the front door is further from the road, you may need to get a larger sign so people can still see it from the road. 
Question: What size should a vertical welcome sign be?
Answer: A vertical welcome sign requires 36 inches length and roughly 12 inches width to feature correctly. Each letter will be four inches, with equal spacing between the letters and a space at the top and bottom of the board to balance the letters. 
Question: How do I waterproof and weatherproof my outdoor welcome sign?
Answer: If you are making your own welcome sign or have purchased a sign that is not sealed, you will have to apply a suitable sealant such as acrylic resin or varnish to waterproof the sign. For porous signs, such as a wreath or a repurposed wicker hat, it is best to use a spray sealant that can reach into all the corners and gaps of the sign, properly sealing and protecting the sign from rot and water damage.
The Final Sign
A welcome sign is something that every happy home needs. Perhaps you are going for a simple "welcome" board that hangs from a hook on the door, or you jump all-in for a welcome pillar on the porch. Either way, your welcome sign is there to make guests feel invited to share the warmth of your home.
Consider the space you have available, and measure the area where the sign will go. When you finally purchase, consider whether the sign needs additional weatherproofing. Enjoy your welcome sign, have fun with it, and choose something unique to your home.
Add to your porch character with great lighting for your outdoor life. Learn more right here.
Recommended Reads: