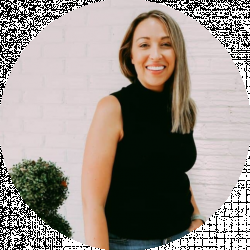 Latest posts by Ashley Class
(see all)
When my husband and I purchased a 100-year-old home in the middle of the pandemic, I couldn't wait to bring modern touches to the dilapidated home. It was not only left uninhabited for over a year, but wildlife had started to take ownership. It may not have been the best idea to renovate while construction costs were at an all-time high, but all I kept dreaming about was sitting on our porch.
However, much like the rest of our house, the porch needed a lot of love. For a few decades, rounded porch columns were trending. Our home had these giant white deep riveted columns that reminded me of a tribute to Ancient Greece. When I was first crafting my budget for our porch update, I knew these rounded columns had to be modernized more of a square shape.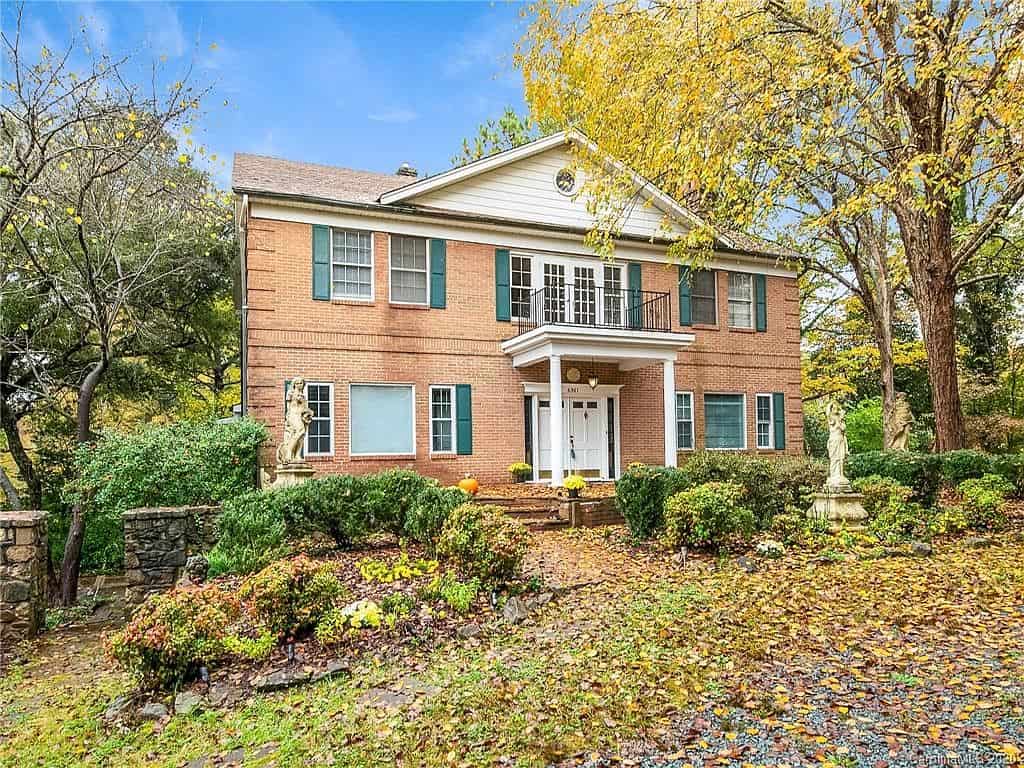 As a home designer, there is always a lot of pressure around changes to the exterior of your home. The front of your home always signifies an introduction to your home and style. The entryway itself is much like an interview; it's the first impression for anyone who enters. After using a lot of our savings on the downpayment for the home and the necessary renovations (such as plumbing), we didn't have a large budget for the exterior. Not to mention, during the pandemic, many of our quotes had doubled if not tripled due to supply chain shortages and labor.
If you want to make updates to your porch while not spending your entire budget, updating your entryway is a quick and (relatively) easy option. One of my favorite updates to your home is changing the shape and style of your porch columns.
Columns are seldomly placed in a home for purely decorative reasons. The majority of the time, columns are used for structural support for porch or deck roofs. In other words, they cannot be removed. Today, square porch columns are the most popular style. Here are my favorite square porch column ideas that will modernize and bring instant character to your space.
Bottom Line Up Front
Square columns provide clean lines to your exterior, and using materials such as wood or fiberglass can be colored to pop against your home's paint or siding. They can be accented with stone or trim to add more of your personality. While these added details can range from inexpensive to pricey depending on materials, they can bring a lot of value to your home.
My favorite styles during research for my own home are contemporary, craftsman, and mid-century. All of these styles are timeless and work for a variety of homes. Personally, I love contemporary styles for their clean lines and easy transition to other styles.  For our house, we chose a blend of contemporary and craftsman due to the age and styling of our home, and I absolutely love how they turned out!
Trending Square Porch Columns Ideas
Contemporary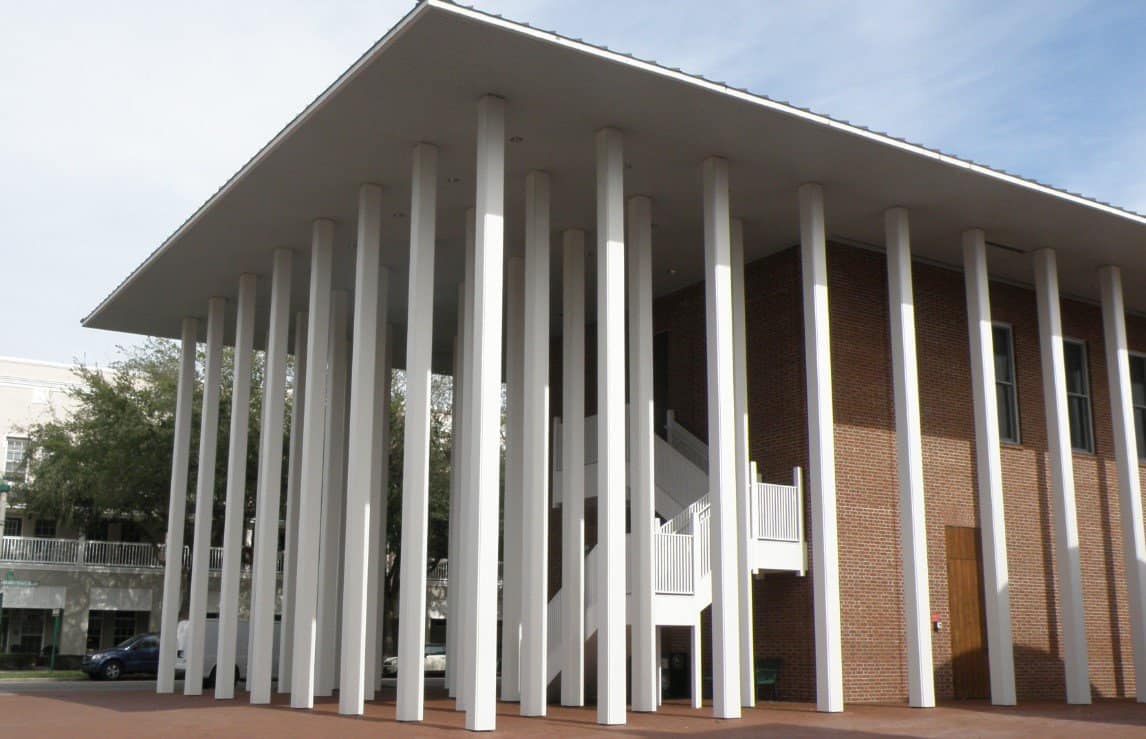 Contemporary homes are growing in popularity. Often featured with the ever trendy square post columns, contemporary styles add a twist. While often seen as understated or minimalist, contemporary square post columns tend to be thinner and made of a different texture, such as metal or wood. I love that contemporary styles work with a variety of architectural styles yet still remain timeless.
Modern/Contemporary Columns

I love these sleek square porch columns. Not only is it a timeless look, but it's a fun variation with the stained wood and contrast against the white porch. The black soffit/overhang also pops, which makes these structural supports look just as fun as they are functional.
Natural Wood Contemporary Columns

Natural wood is having a huge moment right now. I love the light contrast to the rest of the home, and these porch columns add that pop against the home. The natural wood knots are visible on the columns, and those dark tones complement the rest of the home.
Dark Contemporary Columns

This homeowner decided to do a dark or ebony stain on the wooden columns, which modernizes the "barn wood" feel. While I like that they stained the siding and the columns the same, there isn't enough contrast for me, and the columns blend in with the rest of the home.
Modern Steel Columns

These steel columns modernize the exterior to make it look as clean and linear as the rest of the home does. The "no frills" structure still pops against the rest of the house but focuses on the form and function rather than detail. I love the simplistic contemporary look in comparison to the white angular structure.
Craftsman
Craftsman styles remain popular, especially in the southern regions. Known for their top square trim and columns that slightly bow outward for an extra design detail, craftsman columns are always the eye-catching feature of the porch. Traditionally, these square porch columns have masonry work at the bottom half of the columns.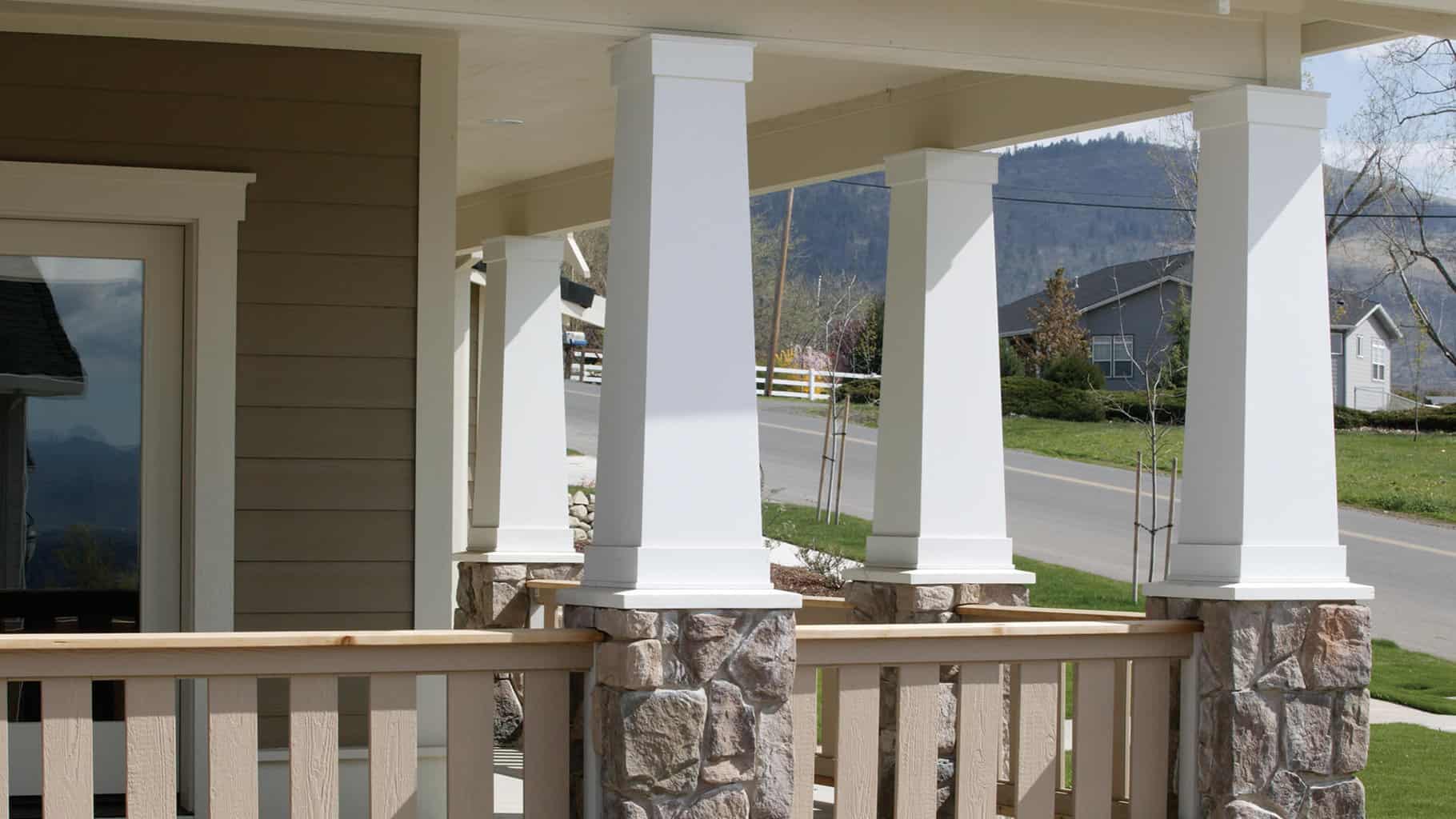 Craftsman Bungalow Stone Columns

This home was the first home where I designed both the exterior and interior. I tried to stay true to its classic 1920s elements. The masonry stone was one of the first DIYs I did, and it complements the graphite-colored siding.
Craftsman Brick Columns

The brick texture against the wooden columns is a true craftsman trait. I like the simplistic painted brick against the rest of the home, as it adds a touch of modernity to the otherwise traditional craftsman.
Craftsman Styled White Columns

These columns are as traditionally craftsman as they can get. The cedar shake siding, contrasting white columns that pop with the stone, and spacious porch are traditional craftsman home traits that add to its homeyness. I love that the homeowner added the archway on the front porch.
Modern Craftsman Columns

It seems ironic to combine modern and craftsman together. The accent piece along the roof complements the full wood columns. However, you can see the shape still stays true to the craftsman style. I always love a contrast, and the siding against the columns makes a statement.
Traditional Craftsman Columns

This traditional craftsman is another way to show how to blend the brickwork at the bottom and white columns. Like the other example, this home also has the traditional features of a craftsman home: cedar shake siding, a sprawling porch, and a large featured entryway while still keeping the columns front and center.
Mid-Century 
The search for mid-century furniture, styles, and home renovations have continued to be popular, and it's easy to see why. They're classic square columns without the frills. Mid-century is timeless, fits a variety of home styles, and the simple design elevates any porch.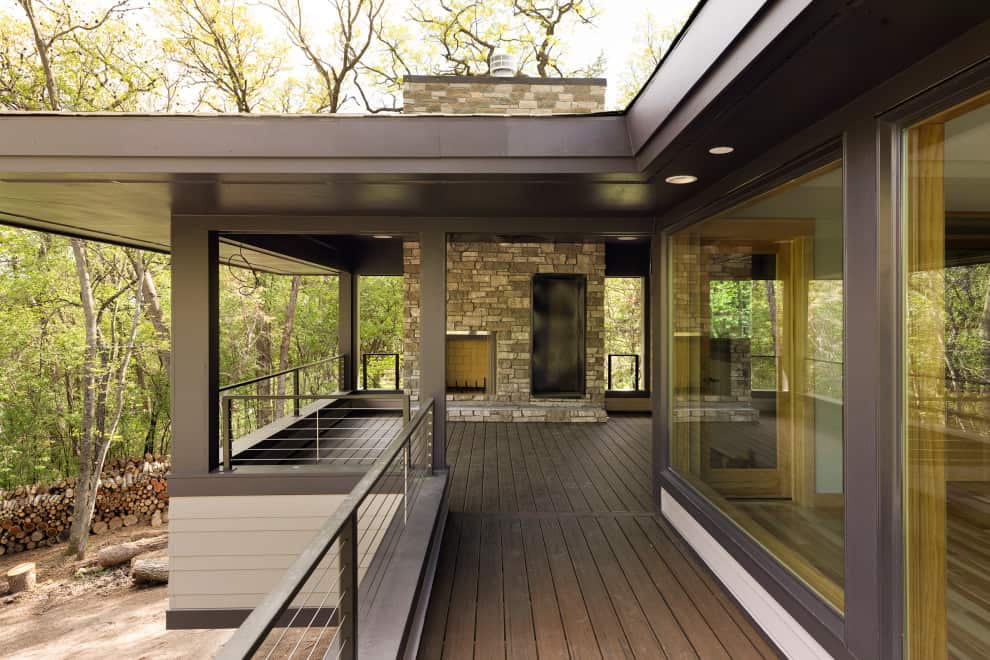 Mid-century Thin Columns

The pop of color accent door, angular roof, and slim columns are sure giveaways of mid-century modern styles. The thin and angular shapes of the front porch columns complement the 60s aesthetic. While I usually like more of a contrast, I like the white columns against the white house for this design.
Mid-century Modern Wooden Columns

The natural wood design element crosses over to mid-century modern styles, and this home makes no exception. The natural wood matches the siding and stays true to the clean and simple 1960s style.
Mid-century Modern Steel Columns

The modern element of the metal columns and the classic mid-century elements complement each other. The large windows, wooden facade, and metal bring this home into the 21st century. I love the columns in comparison to the frame of the home. Not only does the entire style feel in sync, but the natural elements and lighting bring focus to the exterior and columns.
Different Materials to Consider When Updating Your Porch Columns
While the shape of your porch column helps transform your porch, what material you choose will enhance those changes. For our house, we chose a custom style mixing the timeless square shape with trim at the top and bottom. We used pressure-treated wood for our square porch columns. This material is weather resistant and adds durability to your columns. To complement the square shape and darker wood, we added trim at the top and bottom to hide any uneven surfaces. After staining our square columns a warm brown, it popped against our white brick and added a warm aesthetic to match our newly pressure-washed stone pavers. The overall column updates cost us under $1000 in materials and labor. It made a significant difference to our front porch.
FAQs
Question: How do I know which porch column design is best for my house?
Answer: When I work with clients on home design projects, I always look at their overall style. Then, I look at the year of the home and that style. I then try to find a good compromise that will complement both. Contemporary square porch columns work well with a large variety of styles because of their clean and understated look.
Question: How do I find the right contractor to update the columns?
Answer: If you are wrapping the columns themselves and not touching any of the structural components, you can get a handyman to box in the columns. If you are completely changing the columns out for new, I would recommend partnering with a structural engineer and licensed general contractor, so no harm is done to the structural integrity of the home. With any job, I recommend getting multiple quotes for the work to make sure you are comfortable with who you'll be working with.
Question: Where can I find square porch columns?
Answer: Today, you can buy prefabricated columns at bigger home improvement stores like Lowe's or Home Depot. If you are giving your current columns a cosmetic lift, more often, your handyman/contractor will build them on site so they match your custom measurements.
Final Thoughts
Updating your porch columns can be a quick and relatively fast way to update your front home. Changing the shape from circular to square can make a big impact. Today, there are a lot of different options available when updating your porch that can vary depending on taste and budget. From contemporary to craftsman to mid-century, square porch columns are currently the most popular shape and style that can be transformed to your taste. The key to any update is to hone in on your style, set a budget, and make a plan. Don't be afraid to use these updates to make your personality shine through!
Recommended Reads: